We liked Plantronics' Voyager Pro+ Bluetooth headset, but the company also has another version based on the same hardware that is designed to do double duty as a PC VoIP headset and a companion for your phone. The Voyager Pro UC has been around for a while now, but it's about to get an upgrade and we managed to grab a few details on the hardware at CES.
For those unfamiliar with the Voyager Pro family, they are small over-the-ear Bluetooth headsets that are both comfortable and offer excellent audio performance. The UC products ship with a USB Bluetooth receiver to connect to a PC, and can switch between devices with a simple touch of a button. It will even beep to let you know that there's an incoming call on one device while you're talking to someone on the other.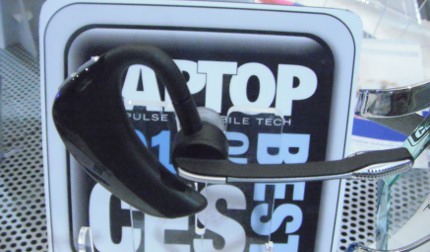 Visually, the headset won't be getting to much of an upgrade, although thankfully the USB dongle is being shrunk down to mini-receiver proportions. This should allow it to be hidden away in a USB port and pretty much forgotten about, which is what you want in a dongle.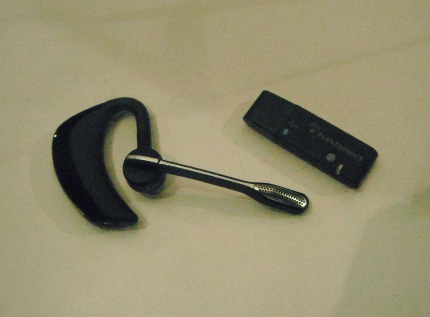 The current Voyager PRO UC. The new dongle will be the same...but smaller
Although the headset itself will look much the same, it will actually be getting a few tweaks. The reps weren't allowed to divulge too many details, but the one upgrade that they could tell us about was a 'smart sensor' that will let you answer a call just by putting the headset onto your ear, without the the need to push any buttons.
The upgraded version of the Voyager Pro UC will be available worldwide on January 26 with the same $199/£128 MSRP as the original model.