Back in February HEXUS.channel reported that Vodafone was planning on releasing a handset based on Google's Android mobile-orientated operating system.

The HTC Magic is that handset, and it will be available exclusively on Vodafone. T-Mobile was to market with the Android-based G1, but the HTC Magic packs in a beefier specification, including 3.2in HVGA (480x320) touchscreen; 3.2MP camera, HSDPA (3G); and SatNav.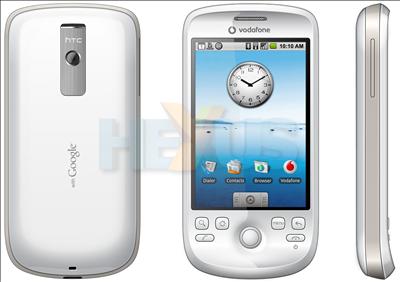 Currently on pre-order but set to be made available on May 5th, the Magic will ship with the usual myriad of price plans.


Taking one as an example, based on an 18-month contract, Vodafone will offer it for £35 per month, which includes 700 minutes and 250 texts.

The obvious competitor to the Android-powered Magic is Apple's iPhone 3G, available only on 02 and priced at similar contract levels for the 8GB model. Just like the iPhone with its App Store, HTC Magic users will be able to purchase applications and software from Android Marketplace.

We'll only really know how the sector shakes out when Palm's Pre is launched, of course, but it's nice to see the iPhone have some reasonable competition.