Tony Smith of The Register reports:
Vodafone has priced up Research in Motion's touchscreen BlackBerry, the Storm 9500, and it's going to be giving it away.
Well, sort of. The iPhone-like handset will come free of charge, provided you're willing to cough of £35 a month for two years to get access to Vodafone's network.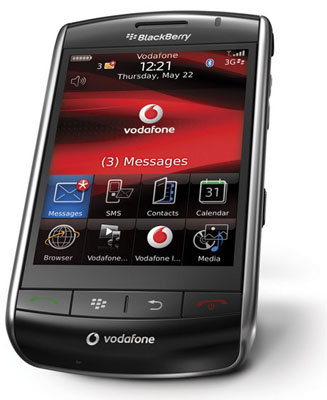 Pay less per month, or choose a contract of 18 months' duration, and the price of the Storm itself rockets to £300. Only go for a year-long contract and you'll pay £500 for the phone.
RIM and Vodafone announced the Storm's UK debut earlier this month. The handset sports a touch-sensitive 3.25in, 480 x 360 display, and can connect at HSDPA speeds of up to 7.2Mb/s.
Storm has a 3.2-megapixel camera and GPS. It'll play music and movie files stored on Micro SDHC cards.
Keen to get your hands on one? Vodafone is taking advance orders from today.