Nokia announced its so-called answer to Apple's iPhone late last week in the form of its 5800 XpressMusic, but now faces lengthy delays in bringing the device to the UK market.
The handset, pictured below, is Nokia's first mainstream touch-capable device and introduces the fifth-edition of Symbian's S60 operating system. Having originally estimated worldwide availability in the fourth quarter of 2008, Nokia appears to have revised its roll-out plans with Reuters reporting that developed countries such as the UK and US won't see the handset until 2009.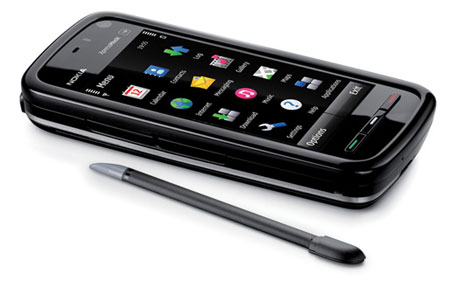 Despite the delay, seven countries will see the 5800 XpressMusic before years end; India, Indonesia, the United Arab Emirates, Hong Kong, Taiwan, Russia and Spain.
It's believed that operator-specific customisation is a primary reason for the handset's delay in other regions. Nevertheless, missing the Christmas season in key markets is a big slip for the handset once dubbed as a potential iPhone-killer.