Still waiting for the BlackBerry Bold to come to T-Mobile in September? You needn't wait, as Orange UK already has RIM's flagship handset in stock.
We weren't expecting Bold to arrive so soon, and with no announcement from RIM, the Orange availability comes as a welcome surprise.
The handset, pictured below, is available to both new customers and as an upgrade for existing customers. Orange users looking to upgrade can expect to pay up to £249.99, depending on their price plan and contract status. New customers will pay £199 for the handset on Orange's most basic packages, but it can be had for free on price plans costing £40 per month or more.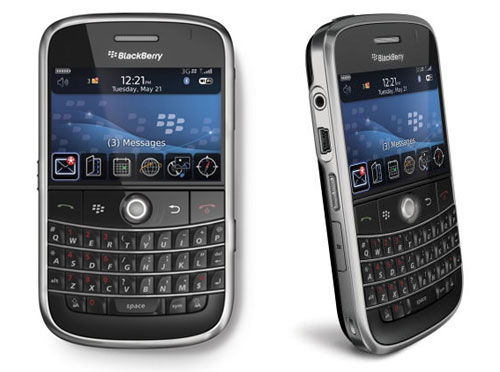 The handset features a 624MHz mobile processor and a 480x320 LCD screen. It offers tri-band HSDPA 3G support, and Wi-Fi (802.11 a/b/g) connectivity. Memory comes in the form of 128MB flash memory plus 1GB encrypted on-board memory, though, a MicroSD/SDHC expansion slot allows for memory cards of up to 16GB.
It promises to be BlackBerry's best handset to date, and it's a very strong contender for the business handset of choice. Will you be getting one? Share your thoughts in the HEXUS.community forums.
Related reading: RIM unveils the BlackBerry Bold
Official product page: BlackBerryBold.com
Orange website: Orange.co.uk