There is a new camera on the block, it looks like a block. However this cuboid camera has a handy USP; it's the world's first digital camera capable of self-generating to a full charge. The Sun & Cloud camera, by Superheadz Japan, can be charged via solar power using a built-in panel or via a built-in cranking handle. This small and portable 3-megalpixel camera has three photo shooting modes and can also record video, with audio, at 30fps.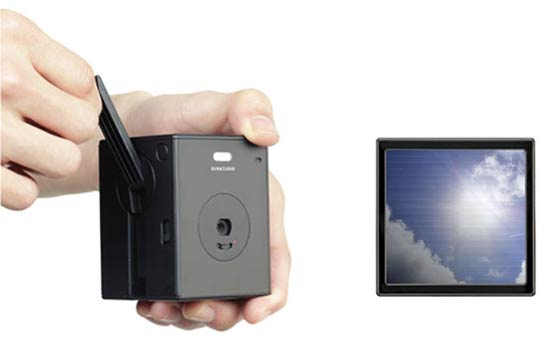 The solar panel is located on the top of the cube shaped camera and the assortment of carry cases for the Sun & Cloud offering a sling/pouch like arrangement, with the solar panel always exposed to the light. In situations, or countries, where the sun light may be insufficient to give you enough juice for your photographic endeavours there is a hand crank built-into the camera body which can be flipped out and wound.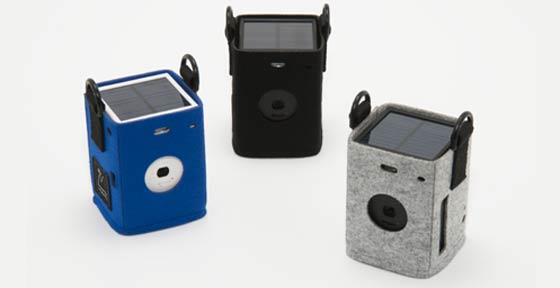 Let's have a look at the key specs:
Number of effective pixels: 3 million pixel CMOS sensor for 2048x1536 pixel still images
Video: 640x480 pixels at 30fps (adjustable as low as 1fps)
ISO sensitivity: ISO100, ISO800
Shooting distance: Normal: 150cm to infinity, Portrait: 60 ~ 150cm, Macro: 25 ~ 35cm
Auto Exposure, Flash onboard, low light focus assist lamp
Interface: LCD screen, navigation wheel and buttons, 15 built in filters, micro USB
Recording Media: Micro SD Card (up to 2GB), Micro SDHC card (up to 16GB)
Product Dimensions: 6.0 x 6.0 x 8.0 cm
Weight: 190g
Price: 18900 JPY (131 GBP)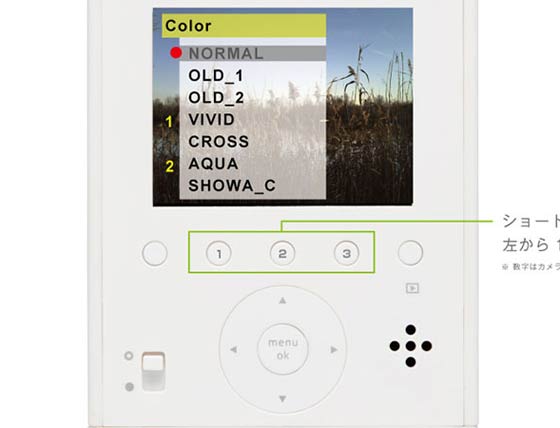 If you are back in civilisation and where the sun doesn't shine the Sun & Cloud camera also has a micro USB port which doubles as charging port and file transfer interface. It's an interesting little gadget but overall seems to be aimed more at fashion conscious day trippers than explorers and adventurers, who would probably just pack a spare battery or two for their regular camera.

iPhone alternative
A few days ago a new Kickstarter like project (but on CrowdSupply) was initiated. This project proposes an integrated crank case charger for the Apple iPhone 5, priced at $99. This "Reactor for iPhone 5" project hasn't had a lot of backing so far and is only one per cent funded. Looking around at other mobile phone crank chargers I think that it will take a lot of sweat to get a few minutes more life from a nearly flat iPhone 5. You can read more about the Reactor for iPhone 5 at the links provided.