Toshiba has just announced a new 20 megapixel CMOS imaging sensor. Production of the sensor will begin in January 2013 for manufacturer testing with mass production estimated to be in place by August. The TCM5115CL sensor "offers the industry's highest resolution in the 1/2.3 inch optical format, using backside illumination technology (BSI) to improve sensitivity and imaging performance" according to Toshiba's press release.

The TCM5115CL sensor is aimed at inclusion in point-and-shoot cameras. The marketing-man led megapixel wars appeared to have stalled earlier this year but now it looks like Toshiba will be providing some new ammo. Other camera sensor manufacturers may follow or leapfrog the 20MP figure in response.
Will quality be compromised by Toshiba packing in so many pixels into such a small space, or will we really get an improvement in quality? Toshiba says it has improved both performance and picture quality; "Continued advances in the resolution offered by compact digital cameras - now in the range of 10 to 16MP - have brought with them the challenge of improving performance and picture quality with smaller pixels. The TCM5115CL does just this by achieving a 15% improvement in full well capacity - the amount of charge an individual pixel can hold before saturating-against Toshiba's previous generation 16MP sensor (pixel size = 1.34μm)".
TCM5115CL specifications
Optical Format:

1/2.3 inch

Resolution:

20 megapixels

Pixel Size:

1.2 micrometers

Frame Rate:

30fps @ 20M pixel, RAW10

60fps @ 1080P

100fps @ 720P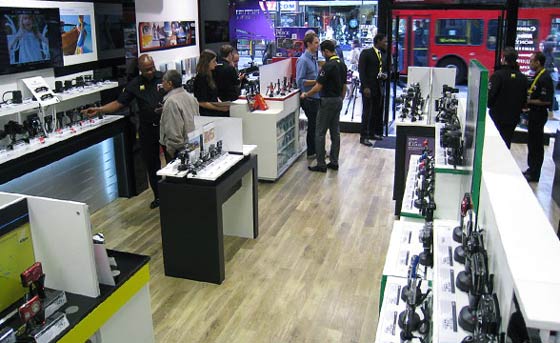 Point-and-shoot cameras are being squeezed from both sides; with big improvements to cameras built-into smartphones and better quality SLR cameras becoming more accessible. We found out in April that Canon cameras were still selling well and facing the challenge of the smartphone. Canon's profits were the best for four years and it predicted selling 22 million compacts and over 9 million SLRs during 2012. Surely not all camera makers can be so financially healthy, even just considering the macroeconomic environment.