Today Canon announced its next-generation DSLR camera, the EOS-1D X.
The previous EOS-1D camera in the series was the IV and so Canon is suggesting big changes by leaping from four to 10 in the product-numbering system. This is certainly backed up by the specs: a completely new, 61-Point Autofocus, fast shooting up to 12fps, 18MP full-frame CMOS sensor, enhanced Full-HD video recording, redesigned button placement and Ethernet connectivity.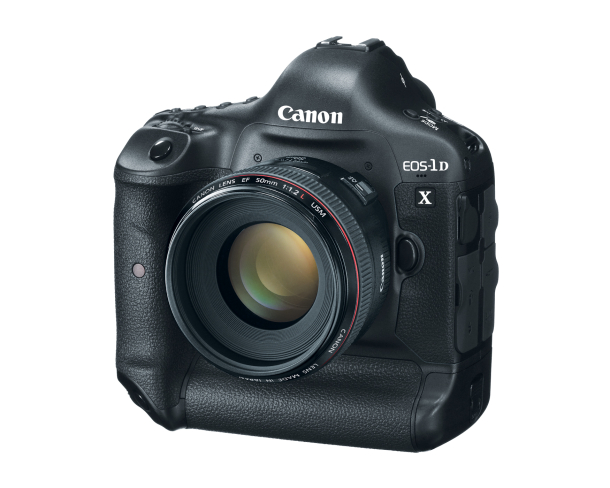 This daring move suggests that Canon may have decided to amalgamate the EOS-1D and EOS-1Ds series, which was the company's previous full-frame front-runner. The new model takes the full-frame functionality from the 1Ds, albeit at a reduced resolution (dropping from 21MP) and adds the high-speed performance of the 1D, enhanced by two of Canon's new DIGIC 5+ image processors.
Canon claims these new processors have 17 times more processing speed than the previous DIGIC 4 series of processors, enabling functionality such as chromatic aberration correction, on select lenses, to be performed on-camera instead of through post-production software.
Though fewer pixels than the 1Ds, the 1D X employs a new image sensor with a pixel size 1.25 microns larger than the previous 1D IV, allowing for great low-noise performance with a high ISO range, one would think.
This new model is scheduled for release in March 2012 and is expected to retail, lens-free, at $6,800. A wireless add-on device is schedule for release at the same time, retailing at $600, and a GPS receiver is expected April 2012 at a cost of $300. Start saving them pennies.