If you're in the market for Nikon's upcoming D3s professional DSLR, you may want to take a look at Jessops' pre-order offer.
The UK's largest photography retailer is bundling a free Sandisk Extreme Pro 16GB Compact Flash Card and Nikon EN-EL4A Battery with every Nikon D3s pre-order. That adds up to £318 worth of completely free kit.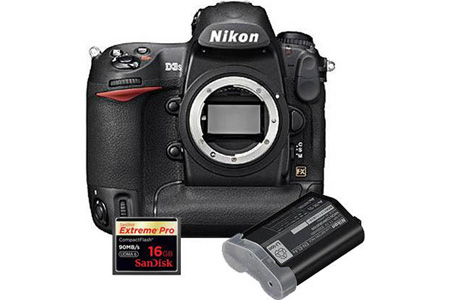 The 12.1 megapixel successor to the D3 promises to be able to shoot handheld photos in virtual darkness and features a full-frame sensor capable of ISO levels of up to 12,800 - expanding to a stunning ISO 102,400. It's equipped with an automatic sensor cleaning system, the ability to record HD video at 720p, and promises around 4,200 images per battery charge.
Priced at £4,199, Jessops expects stock of the Nikon D3s to be available on November 27th. The pre-order promotion can be found at Jessops.com.