Artful and swish Hi-Fi specialists Bang & Olufsen have launched a new speaker system called the BeoLab 90. These speakers have a radical looking design and offer rather outlandish component specifications – but they do so because the acoustics design team behind the BeoLab 90 were given "total freedom – no limits" and tasked with "creating their wildest dream". The designers took three years to conceptualise, design and engineer the BeoLab 90.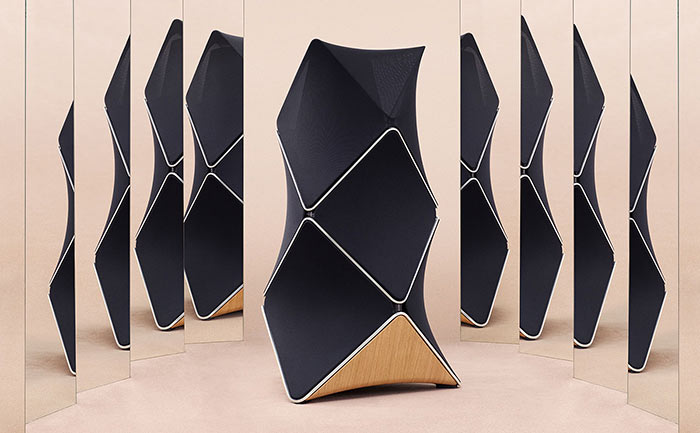 Bang & Olufsen seem to be pretty proud with the new BeoLab 90. It thinks these speakers represent "the future of sound". According to the firm, the BeoLab 90 can "create the perfect sound for the home, no matter what the circumstances." The system cleverly adjusts the sound according to its surroundings (Active Room Compensation technology) and to the position of the listener (Beam Direction Control). The room no longer defines the sound, the speaker does, we are told.
Beam Width Control allows the listener(s) to ensure environmental reflections don't interfere with the sweet spot of sound in their location(s). The sound can be adjusted using the B&O remote or using an app for your smartphone. Settings, including features and pre-sets, can be stored for different occasions and auto-selected by connected devices such as a B&O TV.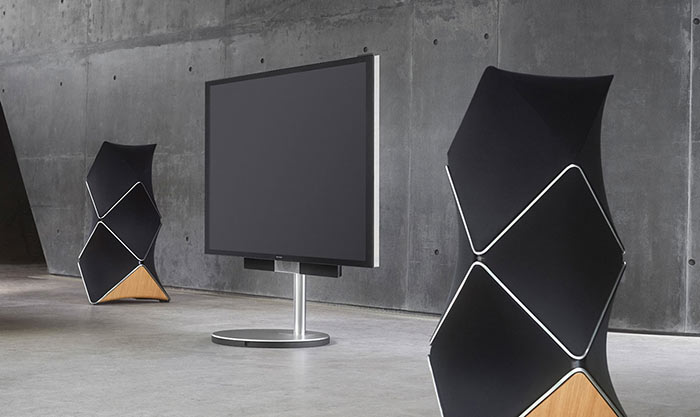 Looking at the hardware specs, BeoLab 90 speakers offer 8200 watts per speaker tower, and weigh in at a hefty 137 kilos each. Each unit features 18 loudspeaker drivers split as follows; 7 x Scan-Speak Illuminator 30 mm, 7 x Scan-Speak Illuminator 86 mm, 3 x Scan-Speak Discovery 212 mm, and 1 x Scan-Speak Revelator 260 mm.
There are analogue and digital inputs including; Power Link, RCA, XLR, Wireless Power Link, WiSA, USB Audio, S/P-DIF, TOSLINK and Digital Power Link. Built-in latest generation ICEpower amplifiers and class D amplifiers drive these speakers. A pair of ADSP-21489 - 450 MHz DSPs with a 192 kHz sampling rate are also equipped for effects and audio processing.
The Bang & Olufsen BeoLab 90 speakers will become available from 17th November from selected B&O stores. We haven't been given any indication of their pricing.