YouTube has rolled out its latest experiment, a beta feature which will allow users to view videos from multiple angles. The video streaming goliath has demoed the feature in a video of artist Madilyn Bailey performing at YouTube Music Night in December. The feature allows users to click through a choice of four camera angles as they watch.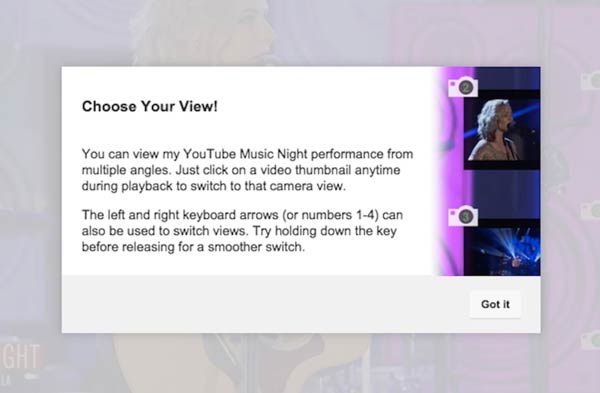 Viewers of the demo will be free to switch between all four camera feeds available, without pausing or skipping a beat in the audio. The feature puts viewers in the control booth and has undoubted potential when it comes to concerts and sporting events. The video would of course need to be shot with multiple cameras from different perspectives. Professional broadcasters routinely use an array of cameras and we guess that drones or even crowdsourced videos are likely to be thrown into play once the feature matures.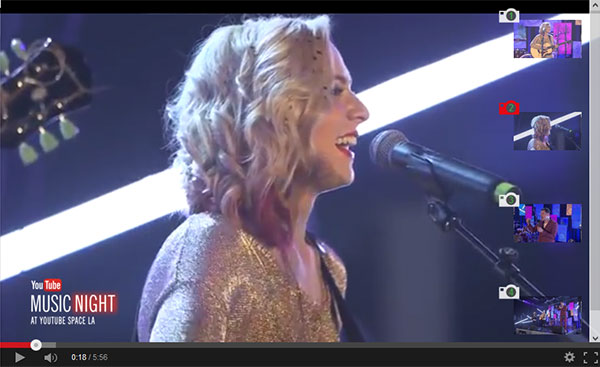 With the new video tool, YouTube hopes to draw attention from more content creators to its platform. It is designed primarily to increase the time viewers spend on these videos, which in turn corresponds to greater ad revenues, whilst also giving artists more ways to connect with fans by creating more immersive viewing experiences. In addition, YouTube revealed that 360-degree videos will soon receive support on the platform, again, likely hoping that viewers will sit and watch for longer.
Give the demo video a try, and let us know what you think about the new angles feature in the comments below. The beta video feature is still in the testing stages at the moment, but creators can sign up to be part of the experiment here.