Google has activated a new 'Cast Screen' function for its Chromecast dongle. This feature was first announced during the Google I/O developers' conference last month.
The screen mirroring feature allows compatible Android smartphones and tablets to mirror their display on an HDMI TV. It's not limited to specific apps you can mirror any apps, photos, videos or games, turning the dongle into a productivity tool as well as improving on its original entertainment purpose.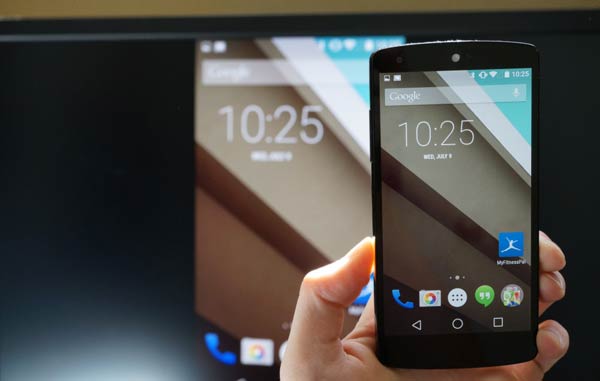 Not being restricted to Chromecast's approved partners such as Netflix, YouTube and Crunchyroll, the new 'Cast Screen' feature will benefit users who employ their mobile devices for document editing or presentations, or those who simply want to share a video or photo on a big screen. Not only does the feature duplicate the screen, it also transfers any audio through to the TV.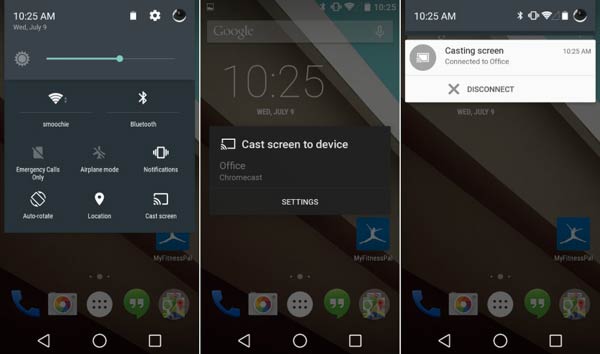 Mainly Nexus or flagship devices only for now
The Cast Screen function will project the screens of selected devices which are connected on the same Wi-Fi network as the Chromecast. More devices are said to get support soon but the current list consists mainly of Nexus devices and the Google Play editions of top end smartphones. To enable the function, compatible device users simply tap the navigation drawer button in the top-left corner of the Chromecast app, select Cast Screen and select their Chromecast device. The feature is also simply available through the quick setting menu on Nexus devices, no Chromecast app opening required.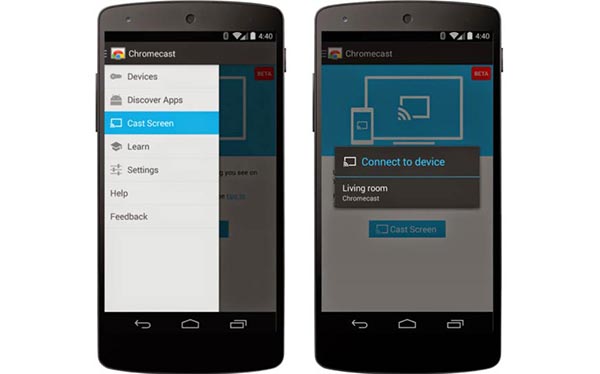 Cast Screen is currently in beta, and will be enabled with the v1.7 firmware update and the latest Chromecast app on Google Play. Although the rollout has started on selected Android smartphones and tablets, it might still take a while until your region is covered.