Amazon has finally unveiled its highly anticipated internet-connected TV set-top box, confirming previous rumours of a video-streaming gaming mini-console. The device is called the Amazon Fire TV and it was launched at a special event in NYC yesterday.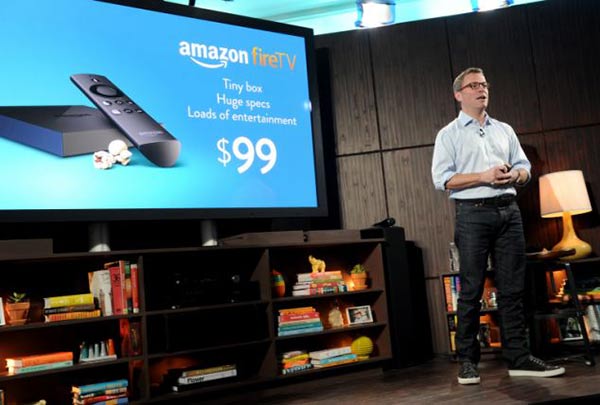 The $99 (£59) box will join the market pitted against rival systems from Roku, Apple and Google. The Amazon box will employ its relatively powerful hardware to stream content from Amazon's Prime TV, as well as other video-on-demand services, to a user's TV. A trick up its sleeve is that the Amazon Fire TV can also double as a games console where games can be played with the Fire TV's remote. The option of buying a dedicated games controller for an additional $39.99 (£25) is also available. This, says Amazon, takes "your gaming to the next level". As a limited time offer it is bundled with 1,000 Amazon coins ($10) and exclusive game Sev Zero (worth $6.99).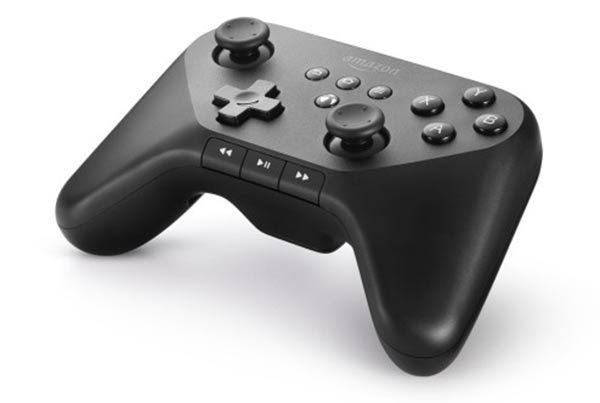 Amazon VP Peter Larsen described the gaming side of the Fire TV as a bonus, at the event yesterday, he also described games consoles as too expensive and Apple TV's imitating efforts as laughable. With the smartphone-esque specs of a quad core CPU, a dedicated GPU and 2GB of RAM, the box should easily handle modern Android games titles."People play games on tablets but they want to play on TV," said Larsen.
Games including Minecraft, racer Asphalt 8 and first person shooter Sev Zero, created by Double Helix Games (acquired by Amazon not long ago) will be available at launch. Other developers such as Gameloft, EA, Sega, Double Fine and Ubisoft are also on board to offer content targeted at Fire TV.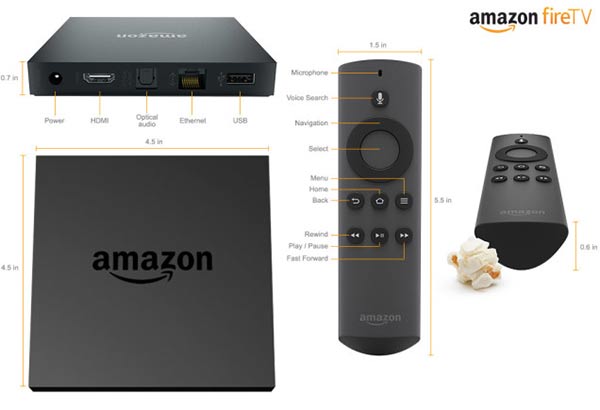 The new Amazon set-top-box features dual-band Wi-Fi and comes with a Bluetooth remote with a built in microphone for voice commands where voice search will bring back results from all of an owners' streaming services. Fire TV will smartly predict what it thinks the user will want to watch and buffer these shows for playback so there is no need to sit through a loading screen between shows and films. There is support for 1080p streaming and Dolby Digital Surround Sound via HDMI.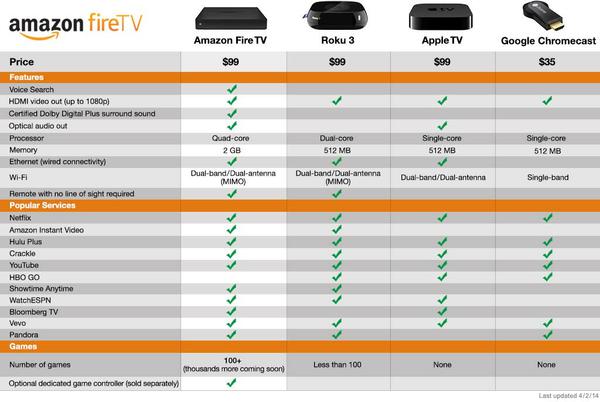 Amazon's version of casting helps "bring your small screen to the big screen". The box allows Kindle Fire HDX users to mirror content on the big screen or 'fling' to the big screen leaving your tablet free for other jiggery pokery.
Besides video streaming services, music services are said to be present on Fire TV with Pandora, iHeartRadio, Vevo and Tunein adding support for the box.