Reports suggest that YouTube will be demonstrating the streaming of 4K video using Google's VP9 codec at next week's CES in Las Vegas. VP9 is a new-ish royalty-free codec which Google hopes will go on to become the standard for ultra HD streaming as an alternative to the H.265 video codec which is used in several rival implementations.
To make a standard a company needs wide industry support and Google has lined up a wide range of heavyweights from both the computer hardware and consumer electronic industries. GigaOM reports that the list of partners Google has lined up include the likes of ARM, Intel, Broadcom, MediaTek, Nvidia and Marvell on the chipset side of things and LG, Samsung, Sharp, Toshiba, Philips, Panasonic and Sony in the consumer electronics industry. It is also known that YouTube will be showing off its VP9 streaming capabilities in CES booths belonging to LG, Panasonic and Sony.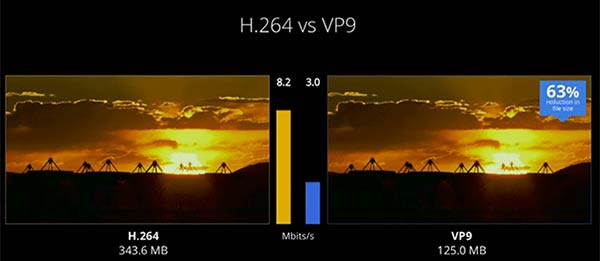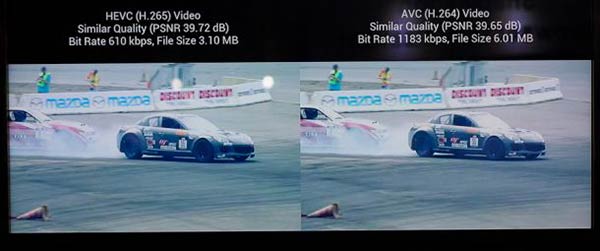 Both VP9 and H.265 can offer comparable quality video in half the data size of a H.264 video file.
Cutting the data rates by half
Looking into the background to this VP9 video codec development; it appears not to have been designed as a rival or replacement for H.265 but as a way to deliver UHD content via the internet at more reasonable bitrates. In a recent interview with Francisco Varela, global director of platform partnerships at YouTube, the high level exec said that the introduction of VP9 doesn't mark the start of "a war of the video codecs". Instead he said it was a great option to help YouTube deliver HD videos while cutting the data transfer rates by up to half, helping eliminate buffering problems. Varela added that "By 2015, you'll be surprised every time you see that spinning wheel."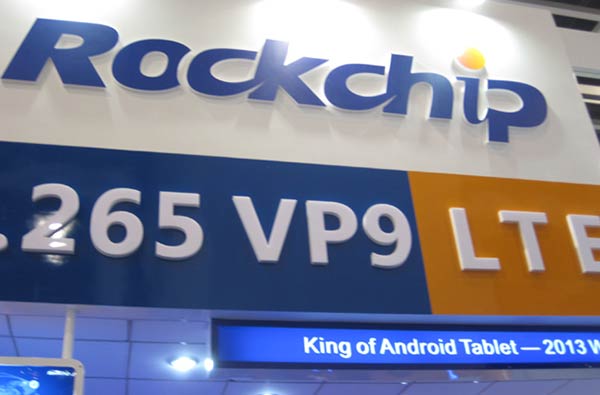 With the wide industry support for this new royalty free codec it is expected to be supported by hardware decoders in many new devices coming out in 2014. More specifically we should see hardware decoding support in computer components and mobiles this year with consumer electronics devices such as TVs, Blu-ray players and so on picking up support in the 2015 refreshed models.