Adding some more lightning to the mix, Canon has extended the hand of friendship towards Intel's Thunderbolt technology.
Whilst not going as far as signing on the dotted line - in the vein of companies such as Apple and LaCie - Canon's Video Products Group, has expressed excitement about the levels of performance and simplicity that it expects Thunderbolt technology to being to the video creation market.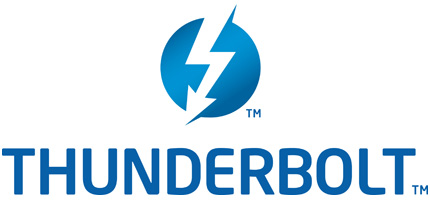 There's no word on whether the company is planning to actively add support for Thunderbolt, but the possibility of appearances in its video creation products is certainly being talked-up.
How long the courtship continues remains to be seen, yet we can certainly appreciate the benefits of Thunderbolt technology in such applications.
For now though, Canon certainly is using its umbrella on this one.