In the current economic climate, Europe's largest technology trade show - CeBIT - is facing a rapid decline in the number of exhibitors.
Ernst Raue, managing board member of organiser Deutsche Messe, has today announced that the 4,300 exhibitors at CeBIT '09 is 25 per cent lower than last year's event. Just how big a difference does 25 per cent make? Well, this time last year, Deutsche Messe's Hall 23 was overflowing with exhibitors and visitors alike. In 2009, the same hall paints a grim picture on pre-show day.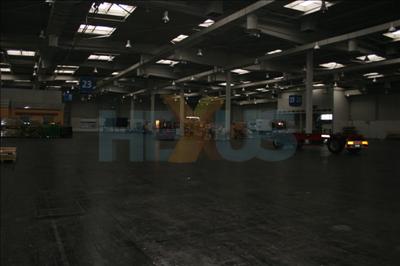 Despite the obvious and expected drop in numbers, Raue insists that the number of expected visitors - tallied at around 500,000 - is encouraging in the face of challenging times.
Highlighting the downturn are a number of big-name manufacturers missing from the exhibitor list - including the likes of AMD, Logitech, EVGA, TomTom and more. Perhaps as a consequence, show officials have announced that 2010's show will run for only five days instead of the current six.
On the other hand, there are those who're clearly enjoying the space - Intel has an entire hall to itself, and it's decked out in some of the softest carpet we've ever felt.