The Raspberry Pi Foundation has today launched a new add-on board for Raspberry Pi users. The Raspberry Pi TV HAT (Hardware Attached on Top) connects to the Pi's 40-pin GPIO header to facilitate DVB-T2 television broadcast reception. Add an antenna/antenna connection and you can receive and view television on your Raspberry Pi, or you can use your Pi as a server to stream television over a network to other devices.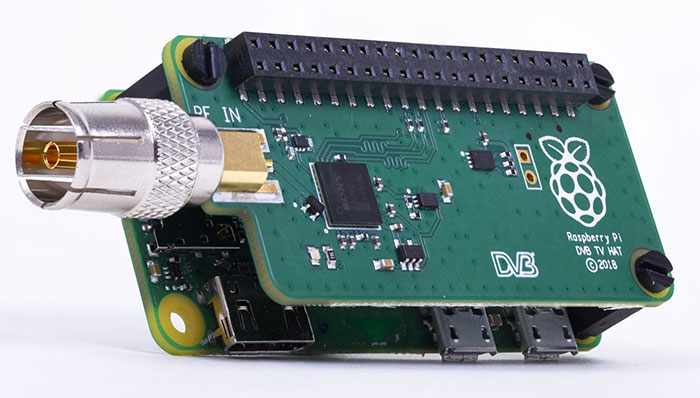 Streaming a DVB TV channel on your network will work with any 40-pin GPIO equipped Raspberry Pi boards acting as a server. After setup (PDF setup guide link) you can watch on your mobile, tablet or computer. However, to watch directly on the Pi, it is recommended that you have a Pi 2, 3, or 3B+, as you may need more processing power.
Considering the TV HAT hardware, it follows a new half-size HAT standard which matches the outline of the Raspberry Pi Zero boards. The Raspi blog says that it is attached via three screw holes, with spacer supports supplied alongside an aerial adaptor, as a fourth would have obstructed your display connector.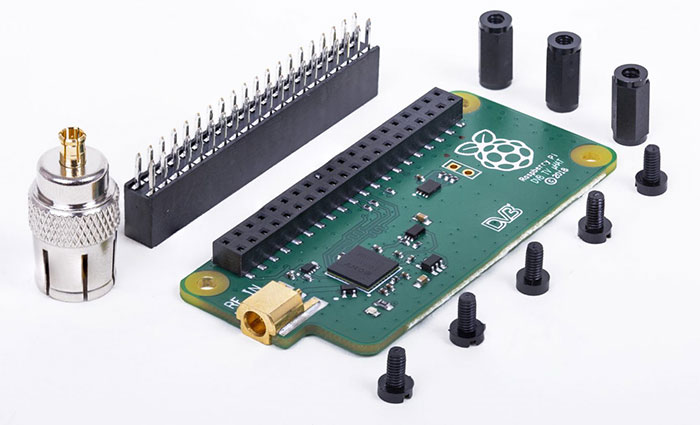 The Raspberry Pi TV HAT employs the Sony CXD2880 TV tuner and supports the following standards:
DVB-T2 (1.7MHz, 5MHz, 6MHz, 7MHz, 8MHz channel bandwidth)
DVB-T (5MHz, 6MHz, 7MHz, 8MHz channel bandwidth)
Reception frequency: VHF III, UHF IV, UHF V
Raspbian Stretch (or later) is required for using the TV HAT. Media players supported include Kodi, OMX Player, and LibreELEC.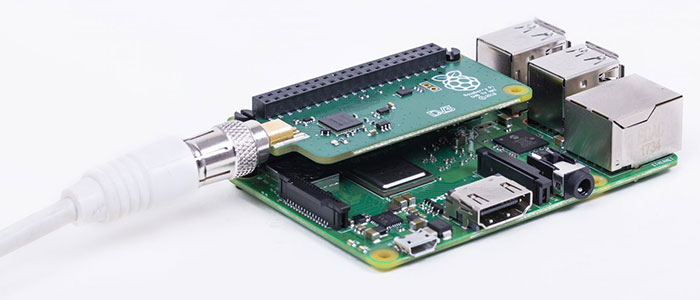 Though listed in dollars in the blog ($21.50), the TV Hat is only available in Europe for now, but the organisation is working to certificate it for compliance in other regions. I checked a UK reseller and it was available for shipping today for £20 + delivery. Remember, in some countries you need a license to receive broadcast TV.