Akamai has published its latest quarterly State of the Internet Report. There are a number of key statistics revealed by the report which may be of interest to readers. First of all the global average internet speed is 6.3Mbps. While we are talking about global numbers, we also learned that the global average peak connection speed is 34.7Mbps. Looking at Europe, Norway leads the pack with an average 21.3Mbps connection while the UK is 13th in Europe with an average 14.9Mbps internet connection.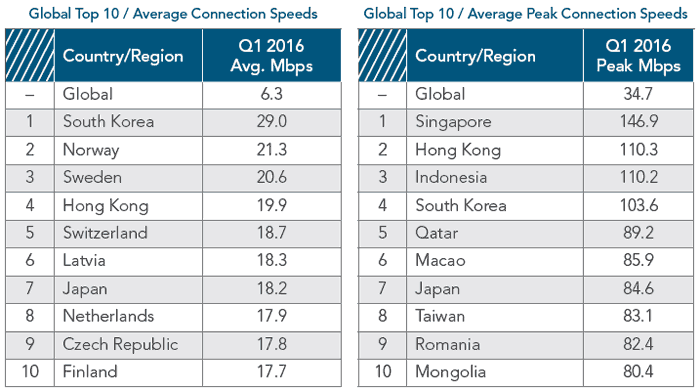 Above you can see the countries with the world's top performing internet connections. South Korea leads in the average connection speeds chart, as it has for some time. However, in the top 10 average peak connection speeds chart, it is in fourth place behind Singapore, Hong Kong and Indonesia. In both these charts the English speaking countries that form the core of the HEXUS readership are nowhere to be seen…
Another interesting chart shows the percentage of people with 'broadband' in the leading countries across the world. Regular readers might remember that in January 2015 broadband was redefined as a 25Mbps+ downstream – previously 4Mbps was good enough to have a connection classified as broadband. The global average of users with connections classified as broadband was 8.5 per cent. Only five countries worldwide had more that 20 per cent of users with connections that fast; South Korea, Norway, Sweden, Hong Kong, and Latvia.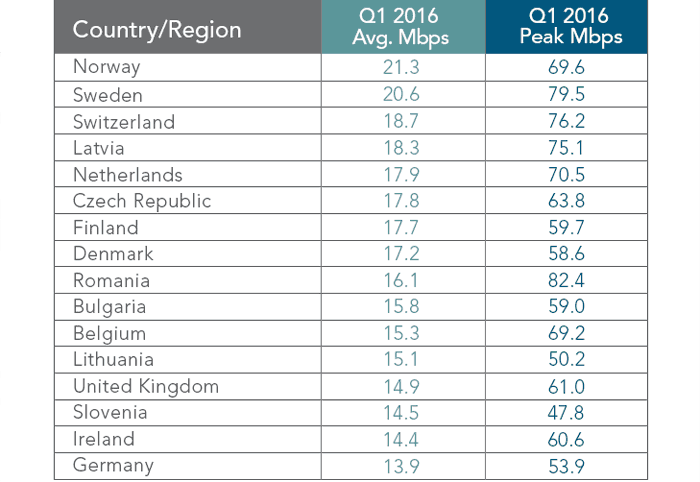 Next let's look at the survey results in Europe (table directly above). As a whole the region isn't doing so bad with Norway being the best, where internet users get an average 21.3Mbps, and Cyprus at the bottom of the table with an average 7.2Mbps. As mentioned in the intro, the UK is decidedly mid-table with an average 14.9Mbps connection (I've cropped the bottom off the above table...).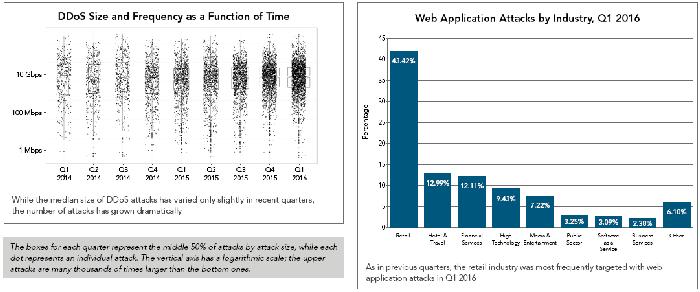 click to zoom-in
Akamai also compiled internet security statistics. It found that there were increases in both DDoS and Web Application attacks. Interestingly over half of all DDoS attacks were on gaming companies. Web application attacks were by far the most numerous on Retailer sites (43 per cent) but Hotels, Financial Services, High Tech, and Media companies were all popular targets.