A proportion of Network Rail's record-breaking fine will be used to help fund the £90m government scheme to provide faster broadband access on trains across England and Wales, reports the BBC News.
Network Rail, which is responsible for our rail networks, could face a £70m penalty, due to delays on long-distance services over five years, as it failed to hit punctuality targets. Only 89.9 per cent of trains ran on time, Network Rail admitted, missing the official 92.5 per cent target. However the fine could be much lower than the headline amount as regulators made allowances for bad weather periods.
It is thought that the £90m government initiative will significantly improve data speeds by funding Wi-Fi equipment to be used alongside the train tracks, rather than satellite systems. Speeds as least 10 times faster than the current service are expected and the service will be offered to commuters for free. The implementation scheme will begin immediately and the improved service should become available within three to four years.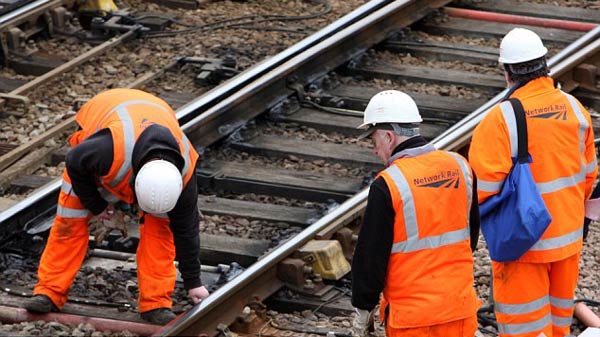 "We all know how frustrating it is to have our internet constantly disrupted on trains. At the moment it happens too often. Passengers expect and deserve better and with these plans, that is what they'll get," said Transport Secretary's spokesperson Patrick McLoughlin, according to the Daily Mail.
The government will be investing in the busiest commuter lines first, including services into London from Bedford, Brighton, Kent and Portsmouth as well as services to Manchester, Leeds and Sheffield. The scheme is a bid to encourage more travellers to commute by train, as the faster and more secure broadband will mean that passengers can work at the same time.
"Today's announcement that we are providing free Wi-Fi on trains means people can more easily work and keep up with friends while on journeys," said Lib Dem transport minister Baroness Kramer. "As well as steps we have already taken to make train travel as affordable and efficient as possible we hope free Wi-Fi will encourage even more people to make the greener choice and travel by train."
I've never used the Wi-Fi on trains; have any HEXUS readers got experience of the current service?