BSkyB has launched its targeted TV advertising service called Sky AdSmart. The new initiative hopes to more accurately match advertisers with their preferred target audiences. Sky can help advertisers aim their ads at you thanks to a host of segmenting attributes which make up your household profile.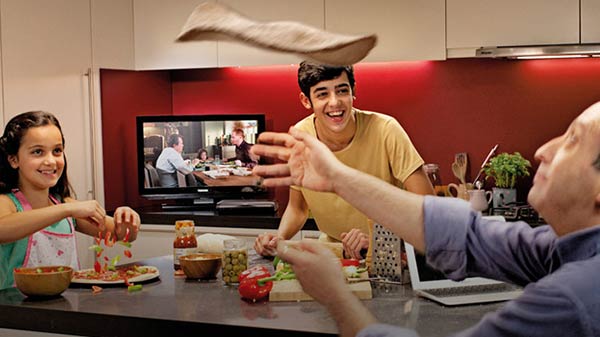 Sky AdSmart had been run as a trial for the previous six months. The trial must have been a success to precipitate this full launch and rollout of the service. Marketing magazine reports that 40 major brands are signed up to use the new audience targeting facilities; names such as Nestle, Tesco, American Airlines, Audi, Royal Bank of Scotland, Littlewoods, Citroen and Dial-a-Flight are all signed up to use Sky AdSmart in upcoming campaigns.
Sky believes that its more accurate customisable ad targeting will make TV advertising more attractive to brands and even introduce new companies to the medium. The new service "helps both the brands that previously thought TV too broad a medium, as well as local advertisers who felt that TV wasn't previously accessible to them," commented Andrew Griffith, MD of commercial businesses and CFO at Sky.
CNet succinctly explains how the AdSmart technology works; "AdSmart ads are sent to your Sky+ HD box ahead of the breaks. Then when the show cuts to a commercial break, your box chooses to show only adverts relevant to you." But how does it choose? If we look at the Sky AdSmart Audience Selection pages it's clear to see the criteria advertisers can sift through to target their product or service at you.

Audiences can be chosen according to any combination of the following attributes:
Mosiac Lifestyle category
Financial strategy
Lifestage
Metropolitan area
Region
Home ownership
Affluence
Household Composition
So if you are an Alpha Territory, Young Homesharer in HTV West you will probably be getting different ads on your Sky+ HD box than a Terraced Melting Pot, Sunset Security, Londoner from now on. Do people mind being targeted by their TV adverts in this way?