We all know that tablets and smartphones are selling like hot cakes right now. On Christmas Day there was a huge spike in Android and iOS activations; which were mainly tablets on that festive day. Also we have read lots of doomy predictions and poor financial results by many PC builders and PC component suppliers during 2012 (with the odd exception, such as Lenovo). However a recent report from Forrester Research suggests that while the mobile trend will continue people will still want and need PCs to do "real work".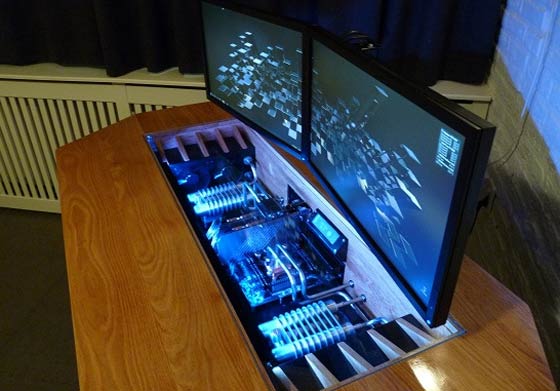 Desktop PC

"Tablets will not kill PCs," wrote Forrester Research analyst Frank Gillett. "Tablets will force them to evolve." Gillett explains that while people may prefer a tablet when they are on the move many users yearn for the bigger screens, multiple windows and the greater processing power that facilitates "real work".
PC companies often blame macroeconomic factors for the recent declines in PC sales and Gillett also thinks this is indeed a large contributory factor. Buying tablets and smartphones may have taken away some of consumer's purchasing power to get the latest PC or laptop in the last year but the decline in PC purchases will end as people "go through this illusion they will do it all on a tablet and realise they can't" explains Gillett.
Tablets for Christmas
New figures from Flurry Analytics show that mobile device activations had a significant spike on Christmas Day this year, totalling 17.4 million Android and iOS devices. Also, for the first year ever, more tablets were activated than smartphones (but only just). Take a look at the charts below.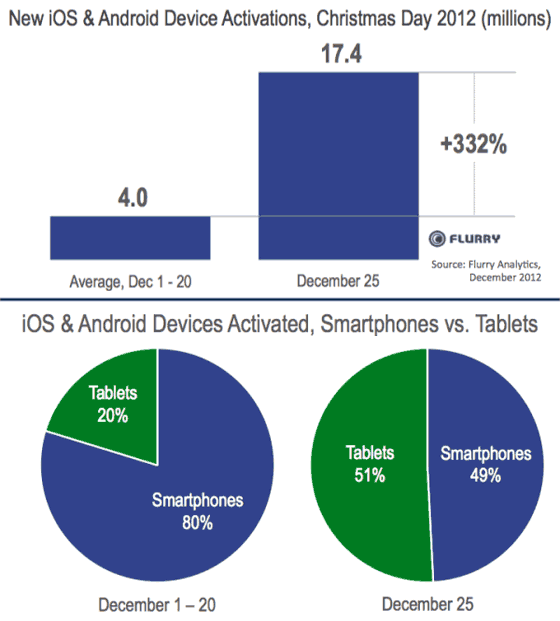 Comparing the 2012 device activation figures to last year, there were two and a half times more activations on Christmas Day 2012 compared to 2011 (6.8 million activations on 25th Dec 2011). Further figures reveal that 328 million apps were downloaded on Christmas Day this year.