A new worldwide PC gaming hardware market report published by Jon Peddie Research contains a prediction that many PC gamers will move over to consoles over the coming few years. A press release summarising the key findings of the report was published by AP News.
The headlining prediction of the report is that "20 million PC Gamers will switch to TV Gaming platforms in the 2018 – 2022 timeframe". JPR says that this is loosely correlated with the decline of the PC platform globally. Furthermore, it expects most movers to "come from the low-end" - that is people who are gaming on machines that fall beneath US$1000 in total build cost today. However, as TVs and console improve, it is predicted that "the ranks of mid-range and high-end PC gamer populations," will also be susceptible to console migratory behaviour.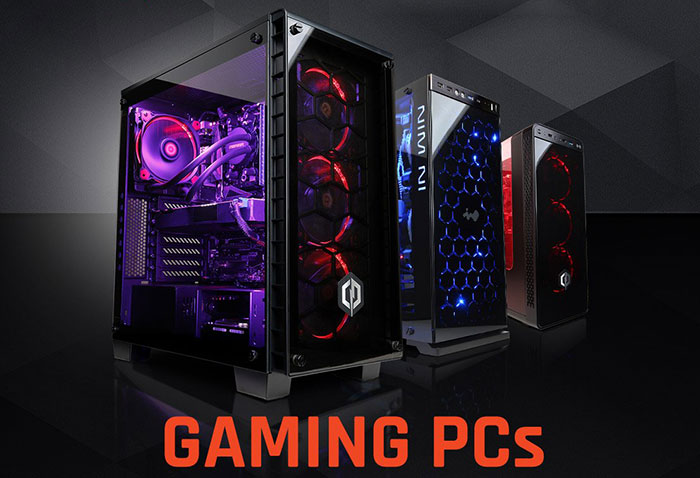 JPR's company president asserts that "The PC market continues to decline because the innovation that took place in the past providing speed ups and clever new things has all but stopped, plus the product introduction times are stretching out to four years." Peddie adds that "This is not a panic situation and the PC GPU market still generates incredible volume. However, there are forces at work that we predict will drive some of this business toward TV displays and associated gaming products and services".
Another JPR senior analyst, Ted Pollak, thinks that "Gaming services used with TV displays, whether local or cloud-based, will absorb some PC gamers and likely flourish with new entrants. In the next five years, we will see potential customers with access to TV Gaming swell by hundreds of millions." The JPR press release goes on to suggest the PC and gaming world will look "very different" in five years from now. Some of the blame can be put on the shoulders of the slowdown in progress (decline in relevancy of Moore's Law) by the likes of AMD, Intel, and Nvidia, according to the analyst.
Is 20 million small potatoes?
The latest figures I could find suggest that there are about 1.3bn PC gamers. Thus 20 million or so moving to consoles, while the overall market is still estimated to grow, seems like small potatoes. However, it could form a worrying underlying trend which could affect PC industry growth and games availability - depending on lots of unknowns like the actual progress of PC components and consoles respectively - over the next decade.