Phones 4U went into administration on Sunday night after its last mobile operator partner EE decided not to renew their contract, reports Sky News.
The company's 720 outlets, including 550 standalone stores, will not be opening today, pending a decision by administrators regarding whether the business can be reopened. Its 5,596 staff has been asked to return to work as normal this morning, and will be briefed by management both in stores and at head office. Phones 4U's private equity owner BC Partners has reassured that employees would "continued to be paid until further notice".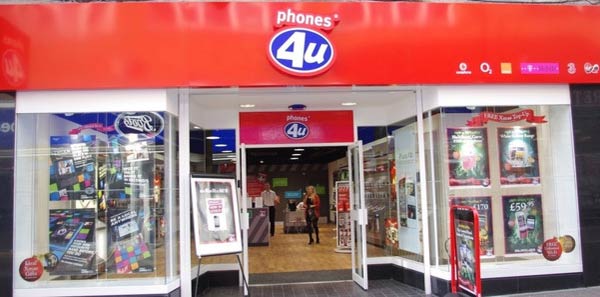 The decision by EE followed Vodafone's move earlier in September, and was "driven by developments in the marketplace that have called into question the long term viability of the Phones 4U business," according to an EE spokesperson. The contract is not due to expire until next September, and has left Phones 4U without a single network partner, and no option but to go into administration regardless of its claimed healthy finances with profits of over £100M.
"If mobile network operators decline to supply us, we do not have a business," said Phones 4U chief executive David Kassler. "A good company making profits of over £100m, employing thousands of decent people has been forced into administration. The great service we have provided should have guaranteed a strong future, but unfortunately our network partners have decided otherwise. The ultimate result will be less competition, less choice and higher prices for mobile customers in UK," he warned.
Phones 4U saw a slew of operators withdrawing their businesses with O2 ending their contract earlier this year, and Three before that. The decisions from the operators indicate that they are looking to reduce the number of contracts and handsets they sell through third-party retailers in order to retain more of the profit margin. But EE's final decision was due to concerns that the retailer was only selling its products, reducing the appeal for customers who may want to compare the prices of different operators.
"It feels to me as though these networks are acting in unison. It'll be good for the networks ultimately but it can't be good for the customers, taking all that freedom of choice away," said entrepreneur John Caudwell, founder of Phones 4U.
Worried customers have been told that although established contracts would not be affected, orders that have yet to be dispatched, for example those iPhone 6 (Plus) pre-orders, will not be honoured and refunds will be issued.