Catalogue shop Argos, part of the Home Retail Group, has announced it will be replacing its laminated paper catalogues with iPads in six all-new trial retail outlets called Argos "digital concept stores". With these "fresh and modern" stores Argos hopes to see into its digital future and offer shoppers a consistent experience across retail, internet and mobile shopping channels.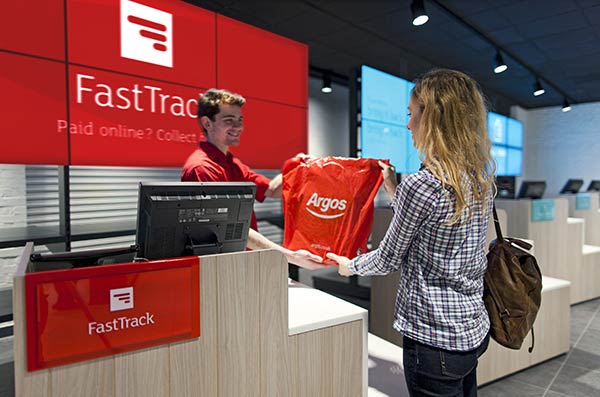 Discussing this latest initiative by Argos, Managing Director John Walden said "We are early in our ambitious plan to transform Argos into a digital retail leader. We are seeking to reposition our stores to support a digital future - in which digital channels are the primary interface for customers, but stores continue to be critically important as a national network for product collection, and a local presence for local colleagues to provide customer service." He noted that what the company learns in these digital concept stores will probably prove to be valuable in future changes across the whole of the firm's high-street stores.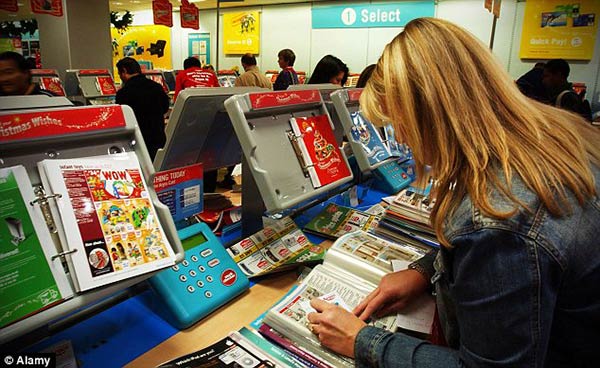 Old style Argos
The new stores will have quite a different look to Argos stores as we know them. From the outside you will see a new red branding, replacing the current Argos blues. Windows will have dynamic digital display content replacing the paper posters. Walking into the store you will see a modern design with brick-effect walls and LED lighting.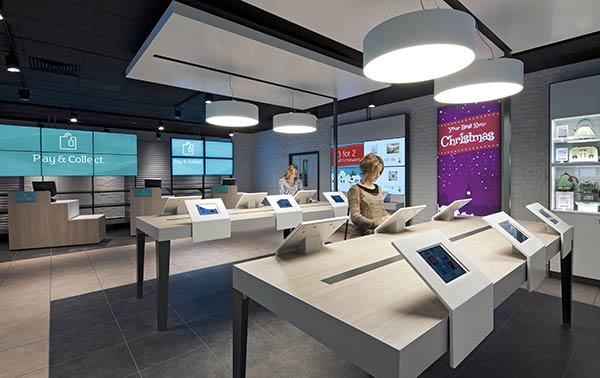 New style digital concept Argos
Once inside the store you will walk over to tables of iPads which replace the laminated catalogue, electronic stock checkers, pencils and paper slips of old. The iPads will allow customers to watch videos, check reviews and check stock. You then use this same iPad to add things to a basket before going to pick up your goods.
Argos says about a third of store visitors just come in to 'pay and collect'. This facility is also being improved; "For the first time Argos will offer customers of the concept stores the opportunity to pay for their orders online. These customers will be able to collect their purchase in just 60 seconds at designated Fast Track collection podiums in the new stores".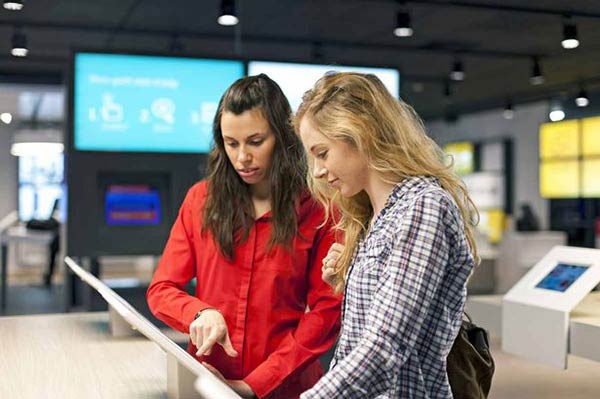 London, Colchester and Dunfermline first for digital stores
The six new stores are located as follows; Old Street, Marble Arch, Old Kent Road and Chancery Lane in London and also one in Colchester and another in Dunfermline. The Guardian reports that the Old Street store looked ready to open when it was showcased to reporters yesterday but that Argos management aren't sure the stores will be ready for paying members of the public before Christmas.
Free O2 Wi-Fi in 735 Argos stores
In related news Argos has announced a partnership with O2 to bring free O2 Wi-Fi to 735 of its stores. MD John Walden said "Free high speed O2 Wi-Fi in our stores is great for customers, and it also enables our stores to provide even better customer service by sharing online content such as extended ranges, enhanced photography and even product videos with customers." The internet access isn't limited to just browsing Argos and related Home Retail Group sites.