Nvidia has initiated a lawsuit against both Qualcomm and Samsung for allegedly infringing several patents related to GPU technologies in their SoC's. Both the accused companies have previously refused to enter into licensing agreements with Nvidia.
The patent infringement complaints are the first patent lawsuits Nvidia has initiated in its 21-year history, and were filed with both the U.S. International Trade Commission (ITC) and the U.S. District Court in Delaware.
The complaint filed with the ITC seeks an injunction against Samsung with a goal of blocking at least 12 of Samsung's devices including the latest Galaxy S5, Note 4 and Note Edge, until the South Korean giant agrees on paying licensing fees. The devices which it has asked the ITC to block are those which contain Qualcomm's Adreno, ARM's Mali or Imagination's PowerVR graphic chips.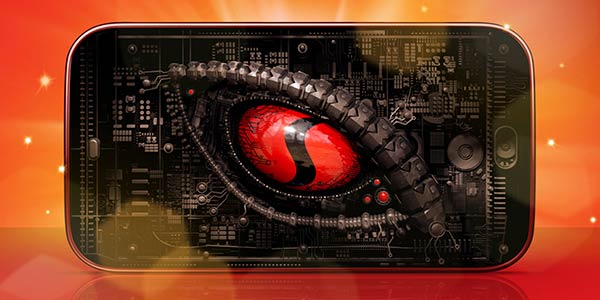 "Instead of developing its own graphics processing technology, Samsung purchases and uses Qualcomm's infringing processors and GPUs, as well as other processors and GPUs that infringe the claims of the asserted patents," Nvidia said in its Delaware filing.
In Nvidia's blog post, the company highlights that it has already tried to negotiate with Samsung directly. However it never came to a deal as the Korean tech giant "repeatedly said that this was mostly their suppliers' problem," says David Shannon, NVIDIA's Chief Administrative Officer.
Nvidia claims that at least seven of its patents have been infringed, including the following:
Nvidia's foundational invention, the GPU, which puts onto a single chip all the functions necessary to process graphics and light up screens
It's invention of programmable shading, which allows non-experts to program sophisticated graphics
The invention of unified shaders, which allow every processing unit in the GPU to be used for different purposes
The invention of multithreaded parallel processing in GPUs, which enables processing to occur concurrently on separate threads while accessing the same memory and other resources.
The green team's failing attempts in reaching a licensing agreement with Samsung and Qualcomm in the past two years precipitated this lawsuit. The central argument of the case against both companies is ultimately about who's responsible for the infringements. Some suspect that Qualcomm might be in for a long battle, as its chips are found in a large number of devices beyond Samsung branded mobiles and tablets.
However, as with many previous examples, often these technology patent lawsuits are settled out of court before the trial reaches its conclusion. Nvidia has asked for a full jury trial rather than a trial by judge.