CRT manufacturers Philips, LG, Panasonic, Samsung, Technicolor and Toshiba are all guilty of collusion to fix prices during the ten year period from 1996 to 2006 according to the European Commission (EC). European anti-trust investigators found evidence of this anti-competitive behaviour and the EC has followed through by imposing fines totalling a record €1.47 billion.
The biggest fine has been imposed upon Philips at €313.4 million, followed by LG Electronics with €295.6m. Panasonic, Samsung, Technicolor and Toshiba were also fined €157.4m, €150.8m, €38.6m and €28m respectively. A further party implicated in the price-fixing, Taiwanese manufacturer Chunghwa Picture Tubes, escaped being fined as it was the investigation whistle-blower.
EC investigators said that executives from the firms involved regularly discussed how to fix prices at cosy "green meetings" so named because they were followed by a round of golf. These meetings were followed by lower level quarterly, monthly or even weekly meetings to implement price fixes. It is estimated that this price collusion cost consumers dearly as CRT costs made up between 50 per cent and 70 per cent of a TV/monitor price at the time.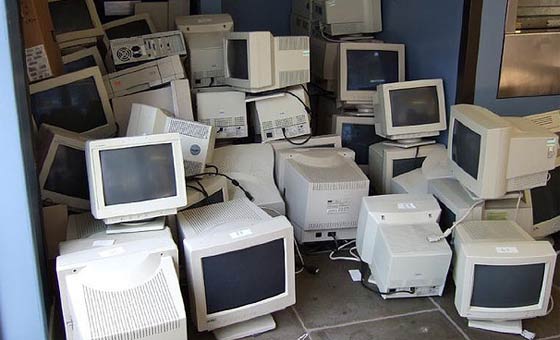 In the 90s these would have cost £$£s
Joaquin Almunia, the EU Competition Commissioner, said "These cartels for cathode ray tubes are 'textbook cartels': they feature all the worst kinds of anti-competitive behaviour that are strictly forbidden to companies doing business in Europe."
It has emerged that LG will appeal against the EC fine arguing reduced liability and unfair treatment. Though the EC says the price fixing between the companies was a worldwide practice other competition authorities have not come to the same conclusions. LG points out that the Korean, US and Canadian authorities have not found LG to be liable in similar cases.
So I'm now certain I paid too much for several CRT monitors from the mid 1990s onwards, where will the EC fine cash go?