Late last week Samsung won a ruling that would lead to the reconsideration of a sales ban on the Samsung Galaxy Tab 10.1. Today things went Samsung's way and a US court has removed the temporary sales ban. Samsung may now market and sell the Galaxy Tab 10.1 in the US of A.
Samsung: "We are pleased with the court's action today".
The ban on the sale of the older Samsung Galaxy Tab 10.1 model was put in place on 26th June this year. Now that ban has been lifted. This older model tablet has now been succeeded by the Samsung Galaxy Note 10.1 but the ban lift might still help Samsung sell some units of the older model in the upcoming Christmas season.
In a statement reported by Reuters, Samsung said "We are pleased with the court's action today, which vindicates our position that there was no infringement of Apple's design patent and that an injunction was not called for." The injunction had been put in place before the month long AppSung trial overseen by Judge Lucy Koh. Today the jury found that Samsung had not violated the Apple D'899 patent (iPad appearance) which formed the basis for the Galaxy Tab 10.1 ban.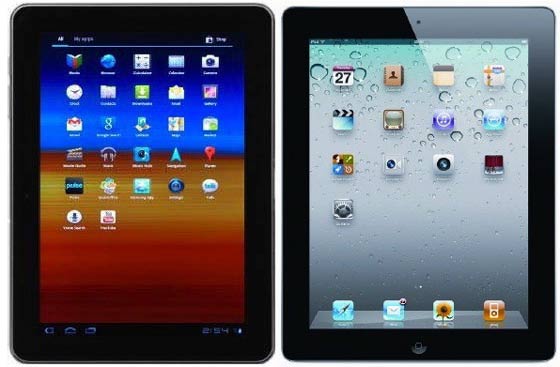 Tit for Tat
Also today Samsung has filed a motion against Apple's iPhone 5 saying that its patents are being violated. Samsung had threatened this move last month, if the new iPhone 5 was released with built-in LTE/4G technology. Samsung owns many patents relating to the new faster cellular data standard. Samsung said, regarding its action "we have little choice but to take the steps necessary to protect our innovations and intellectual property rights" according to c|net. There are eight patents in question. The new amended motion is published on Scribd here. The document starts "Samsung seeks leave to supplement its infringement contentions to include as an accused product the Apple iPhone 5, which was officially announced on September 12".
No sources have any comments from Apple concerning today's new developments.