A California federal court has blocked the sale of the Samsung Galaxy Tab 10.1 in the US. In the ongoing patent battle between Samsung and Apple the court ruled that there was "evidence that Samsung altered its design to make its product look more like Apple's". Also the court declared that Apple had a strong case for the injunction as the Samsung Galaxy Tab 10.1 is "virtually indistinguishable" from the iPad.
The order was issued on Tuesday by US District Judge Lucy Koh, in San Jose, California, who had rejected a similar request by Apple late last year. In her summing up the judge said "Although Samsung has a right to compete, it does not have a right to compete unfairly, by flooding the market with infringing products." The initial complaint by Apple was filed in April 2011 accusing Samsung of making a device which "blatantly copied" the iPad Apple design.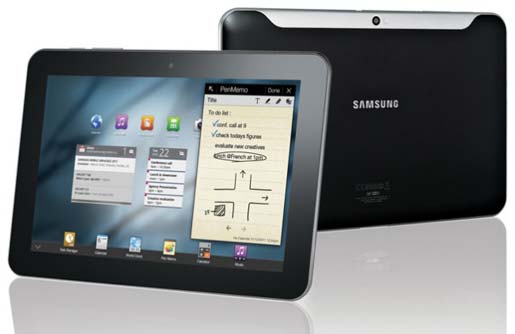 Samsung representatives said they were disappointed in the decision and that this preliminary injunction was "…based on a single design patent that addressed just one aspect of the product's overall design." A design feature that Samsung said is "generic" and enforcement of the patent would stifle innovation and progress. Samsung will file an appeal against the US ban.
The two companies have locked horns in more than 30 legal cases since 2010 with Apple focusing on design disputes while Samsung counterclaims Apple technology infringes upon its internet connectivity patents. In a Dutch court last week Samsung won such a case and Apple must pay damages for not licensing said technology.
In the US case Apple has agreed to post a $2.6 million bond to enforce the injunction and which will be used to compensate Samsung if the case is decided in their favour.
Analysts believe that this latest decision in the US is a significant development in favour of US based Apple Corporation and against South Korea's Samsung. Colleen Chien, a law professor in Silicon Valley said "The relief being given to Apple here is extraordinary. Preliminary injunctions are rarely asked for and rarely granted."
Currently Apple dominates the tablet market with 63 per cent of global sales compared to Samsung's 7.5 per cent share according to DisplaySearch market research statistics. We are hoping to see a couple of significant entrants to this market shortly. Google is expected to unveil its Nexus 7 this week which should be both powerful and affordable. Also Microsoft is gearing up to deliver its new Surface tablets to coincide with the launch of Windows 8, expected to be aimed at the premium end of the market.