It's always interesting to see the state of play of available broadband speeds in the UK. Today cable.co.uk emailed HEXUS with its latest survey results, detailing the UK's five slowest (and five fastest) towns and villages. Its headlining observations were that the five slowest connected UK towns and villages have worse broadband than the Mount Everest base camp (2Mbps), yet at the other end of the scale Rickmansworth in Hertfordshire boasts an average broadband speed of 77.17Mbps.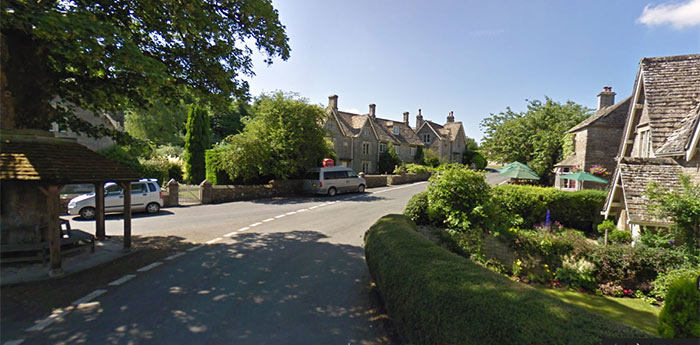 Miserden in Gloucestershire, pictured above, has the slowest average broadband speed in the UK. In cable.co.uk's tests over the last 12 months Miserden residents have reported an average broadband download speed of just 1.3Mbps. Nearly a hundred broadband speed tests have been run from this village in the last year with the slowest result being 0.12Mbps.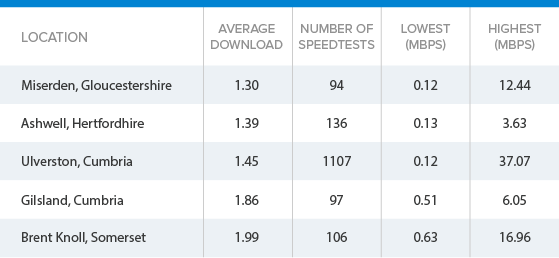 Completing the bottom five are the village of Ashwell in Hertfordshire (1.39Mbps), market town Ulverston in Cumbria (1.45Mbps), Gilsland village in Cumbria (1.86Mbps) and the village of Brent Knoll in Somerset (1.99Mbps). The residents of these towns and villages are sadly (on average) not receiving the government's minimum guaranteed broadband speeds of 2Mbps.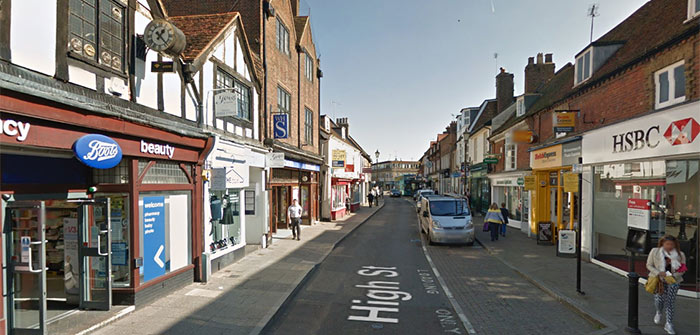 As mentioned in the intro, Rickmansworth in Hertfordshire (pictured above) is a great location for those who must have the best broadband speeds available. The town's average speed of 77.27Mbps over the last year was topped by at least one user with a speed of 195Mbps. The top broadband speed in Rickmansworth is 1,625 times faster than the worst recorded speed in Miserden.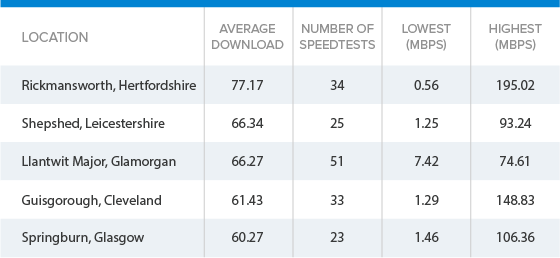 Completing the speedy top five are Shepshed in Leicestershire (66.34Mbps), followed by Llanwit Major in Glamorgan (66.27Mbps), the market town of Guisborough in Cleveland (61.43Mbps) and the inner city district of Springburn in Glasgow (60.27Mbps).
Dan Howdle, a telecoms expert at Cable.co.uk said that the results show the huge problem of digital inequality in the UK. Being at the losing end of the digital divide is bad for both residents and local economies, says Howdle, suggesting "these often beautiful, scenic locations will become ghost towns," ifthey remain in their "digital black holes".