Valve may soon be expanding its Steam store and adding movies, TV and music to its digital offerings. The most recent beta update of the Steam client was discovered to have references to several new application-type IDs including; films, TV series, videos, plugins and music, reports IGN.
The image below shows SteamDB's discovery in the Steam Beta update, you can see a before and after comparison of the same section in Steam's code. Although the content for these new app-types don't exist yet, the fact that it's been added could indicate Valve is starting to work on providing this type of content.

Valve certainly looks like it is taking the first steps to turn Steam from a gaming platform into an advanced multimedia service to make it more relevant in the living room, with these new features likely to appear in future updates. If the company does decide to expand its offerings and add Netflix-like components to future Steam boxes, SteamOS fans may well replace their current set-top boxes with a Steam Machine.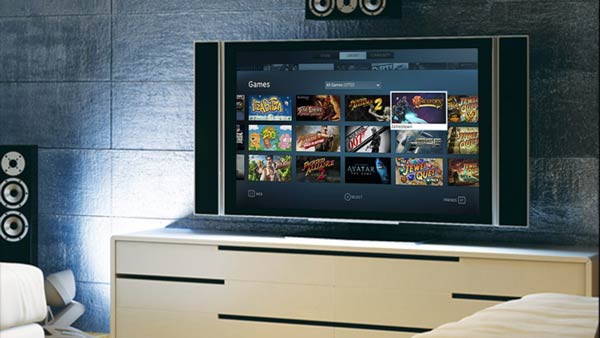 Game soundtracks are already available for purchase via Steam, where songs are saved with certain games in the associated directories. Back in February, Valve launched Steam Music Beta, a feature which provides users access to their music through their SteamOS interface. However, it was thought to be a fairly limited functional addition as it only allowed users to playback music that was already stored in their local collection.
Hiding games that appear in your Steam library
If you are tired of seeing unwanted/finished games in your Steam library, you might be interested to know that Steam Beta participants are now able to hide games, with the latest update. TechnoBuffalo has put together an easy guide showing how to turn on beta access and the simple steps involved in hiding your games should you be interested.