Nominet has launched a three month consultation process today "about the potential introduction of a new service known as direct.uk". This will be a new shorter .uk domain name "specifically designed for businesses" offering your-name.uk rather than your-name.co.uk web addresses to UK based businesses.

As well as the shorter domain names the service would offer "the most comprehensive package of security features available" potentially reducing the effect of fraud and cybercrime. The following points are the key proposed features suggested by Nominet:
Enhanced security capabilities, including routine monitoring and notification to registrants of viruses and malware, as well as a digital signature known as DNSSEC which minimises the risks of a domain name being hijacked. Under the proposals, domain names affected by malware would be suspended if registrants fail to take action to rectify those issues.
A verified UK presence requirement for registrants in order to be eligible for the new domains.
A staged release process for the domains, with registered rights holders' applications considered in the first phase, then unregistered rights holders. All those using existing .co.uk, .org.uk etc domain names would be granted unregistered rights under the proposed plans.
The new domains would potentially be sold via registrars that can meet the required data quality and service levels.
Nominet says that the new direct.uk service would be good for UK e-commerce and support economic growth via the UK's internet. "With the UK internet economy estimated to be worth £121 billion and increasing, the matters of security, ease of use, and choice are becoming ever more important," said Lesley Cowley, CEO of Nominet. "This new secure domain space would boost the growth of the UK internet economy. We are aware that it represents a significant change to the landscape of the.uk internet and we are committed to taking all points of view on board."
The new .uk domains would co-exist rather than replace co.uk domains. There are over 10 million co.uk domains registered and many businesses would want to buy the associated .uk address to partner existing co.uk and other addresses in their portfolio. The new .uk addresses would be sold at a wholesale price of about £20 each per year compared to the current £5 for two years of co.uk ownership. That makes the new .uk domains 800% more expensive!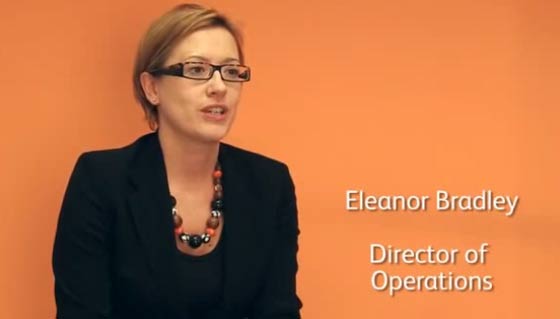 Eleanor Bradley, Nominet's director of operations, said the new proposals are "not a money making exercise" and "this is about offering greater choice" with added security features. Nominet want feedback about the proposals and there is a video explaining the proposals in a friendly way plus forms to download to respond to the consultation here (until 7th January 2013).