Tracking company MUSO has recently published its annual report for 2017. The key headlining fact taken from its monitoring last year is that online "piracy is more popular than ever," reports TorrentFreak. In 2017 MUSO recorded more than 300 billion visits to pirate sites. The tracking firm collects data from "tens of thousands of the largest global piracy sites," says TorrentFreak. 2017's copyright infringing site visitor numbers are 1.6 per cent up on 2016.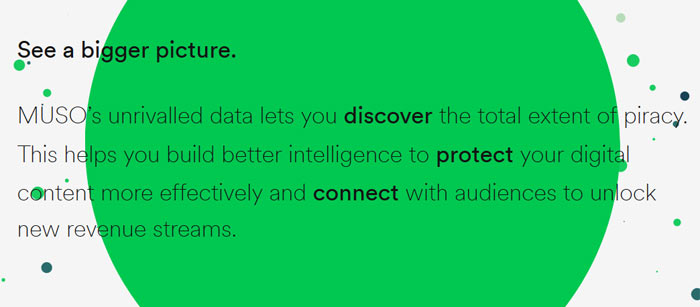 The observed uptrend is seen despite a number of moves by the content industry, governments and ISPs to reduce the demand for pirated movies, games, music and so on. For example, here in the UK we have access to reasonably priced streaming for TV and movies from the likes of Amazon, NowTV and Netflix; for Music there are services from Amazon, Google, and Spotify; and for games there are vast numbers of reasonably priced titles on Steam, GOG, and Humble bundle. (Sorry if I have missed out your favourite service).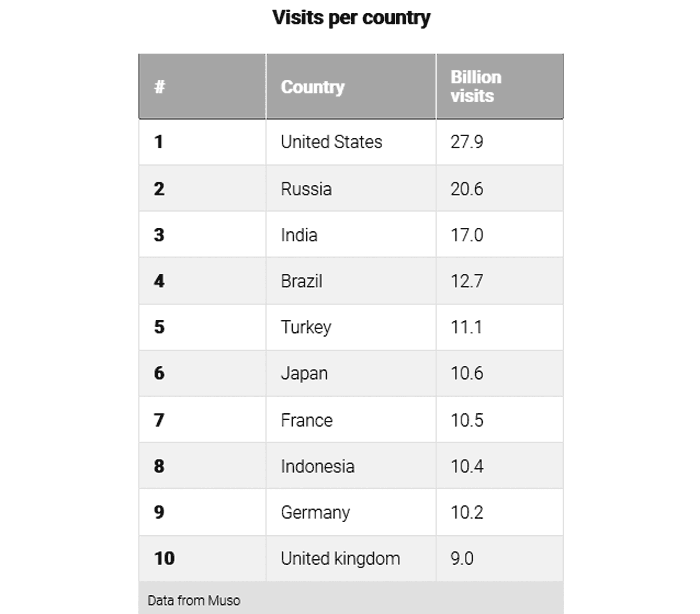 At the same time there is a pincer movement here in the UK with major ISPs clamping down on well known pirate sites, making them not directly accessible via many home broadband lines. As you can see in the piracy sites visits per country league table (above) the UK still manages to squeak into 10th place with 9.0 billion visits in 2017. That's nearly twice the number of piracy site visits for China, according to MUSO figures (perhaps it is missing some popular Chinese sources).
Digging into the data, MUSO says that 53 per cent of piracy sites are visited for their hosted streaming video content. That format is much more popular now than torrents or direct download portals. TV shows remain the most popular target for pirates with 106.9 billion visits last year, followed by music (73.9 billion) and film (53.2 billion). In 2017 MUSO noted that mobiles overtook computer TV piracy viewing (moved up to 52 per cent).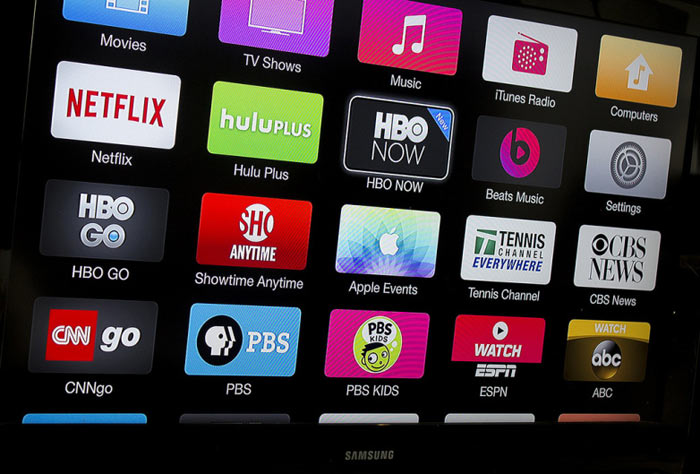 Some of the streaming options built into an Apple TV box
If you are wondering about the popular 'pirate streaming boxes' people use attached to their TVs, it is surprising that data for these is not included in MUSO's latest figures. These Android boxes seem to be popular, so the piracy of TV, movies, and sports events etc must be even worse than MUSO's headlining figures suggest. MUSO's CEO reckons that content industries should consider the trends seen in its data and act to monetise the vast audience that still feels paid-for-options aren't good enough.