In the last few hours cryptocurrencies Bitcoin (BTC) and Ethereum (ETH) have both been breaking ground, hitting new highs, and approaching valuation milestones. In short; BTC has approached US$10,000 (UK£7300) and Ethereum has approached US$500 in value within the last few hours.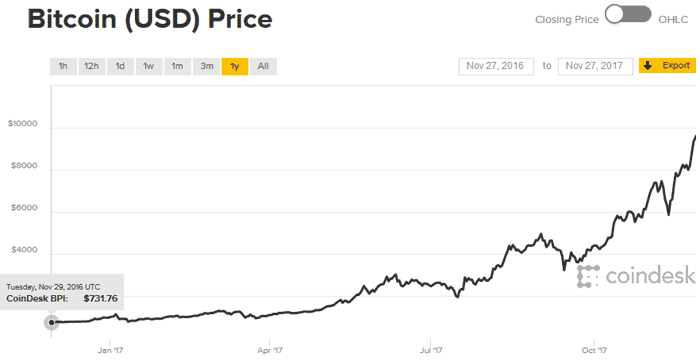 In my charts, at the time of writing, I can see that BTC hit an exchange rate of US$9,732 at around 9am this morning. This represents an impressive gain of about 20 per cent since Friday. Remember, BTC started the year with a valuation of around US$1,000. Looking back at HEXUS headlines from earlier this year, we reported upon BTC surpassing $4,000 in August, and then it surprised us again, as it climbed past $6000 a little over a month ago.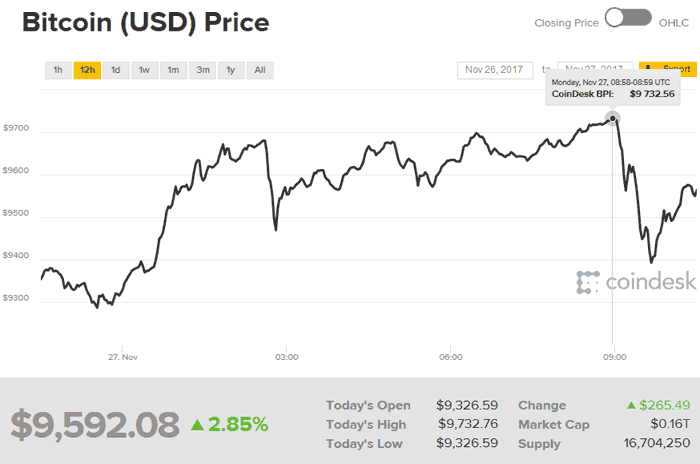 Some had been predicting that BTC would hit US$10,000 by 2018. Now that target looks like it could be achieved before the New Year arrives. The valuation means that the market cap for Bitcoin is now over US$160 billion, so it's worth more than General Electric corporation (GE). The total market for cryptocurrencies is worth about US$300 billion.
Ethereum has breached a valuation of $493 today. On Friday it crossed the US$400 valuation that hadn't been beaten since June but its upward momentum hasn't faltered over the last fortnight. Rather than anything intrinsic to do with ETH, the value has seemingly climbed thanks to BTC's halo effect - cryptocurrency investment sector growth.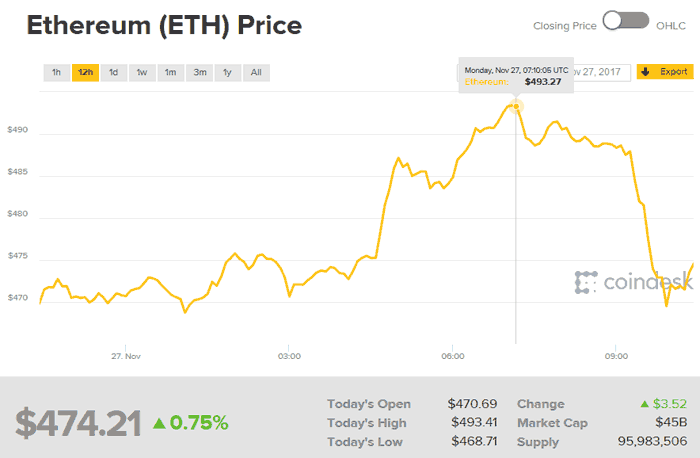 It's difficult to know whether investing in these cryptocurrencies is still a good idea. Have non-investors missed the boat? Whatever the answer, there's definitely volatility ahead in both BTC and ETH prices and someone will make money from that.