In quite the shocker, it has been revealed that Google Exec, Eric Schmidt, has teamed up with the likes of movie director, James Cameron and other investors, such former top-Microsoft Exec, Charles Simonyi and Google director K. Ram Shriram, to back an ambitious project to explore the viability of mining asteroids.
The billionaire investors have joined with former NASA Mars mission manager, Peter Diamandis - the man who engineered the X-Prize competition that awarded a cash prize for the launch of a commercial, reusable manned spacecraft - to create the firm 'Planetary Resources'. A press announcement containing further details and to introduce the new company will be made this Tuesday at the Museum of Flight, in Seattle.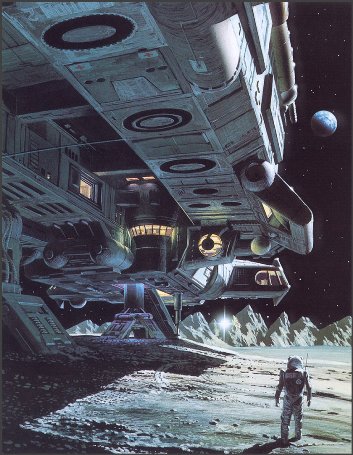 We know what our readers must be thinking, this is just another 'Virgin Space Flights', however, asteroid mining is not quite as crazy as it sounds, with the key difference being the money involved, which, perhaps alongside war, is the world's greatest technological driving force.
The secret is that Asteroids are giant floating 'goody bags' of rare materials, in fact, most of the rare, heavy materials that we mine here on Earth, come from Asteroids that have crashed into its surface after the formation of the crust. This is because the Earth's native heavy materials were pulled into the planet's core, far out of reach, during its formation. A small asteroid with a one mile diameter, typically contains around £20 trillion of raw materials, with some Asteroids capable of meeting specific material requirements for millions of years.
Now that we're talking figures in the tens of trillions for a single asteroid, what's a few hundred billion in project costs? Thanks to improvements in nano technology, robotics, material extraction and refinement, concepts such as on-site or orbital processing can be considered and, with Google backing, perhaps even ideas as extreme as self-repairing robotics. Space propulsion has improved lately as well, with the availability of efficient and flexible ion thrusters, which allow for efficient in-space travel and constant acceleration, an effective means of combating zero gravity bone-loss during long journeys.
Perhaps we've gone on a little, though to say, whilst it may be many years before we see real results, the idea that Planetary Resources is promoting, is an interesting one indeed and, certainly worth keeping an eye on.