Lenovo has kick-started a new range of entry-level workstations with the introduction of its ThinkStation E20.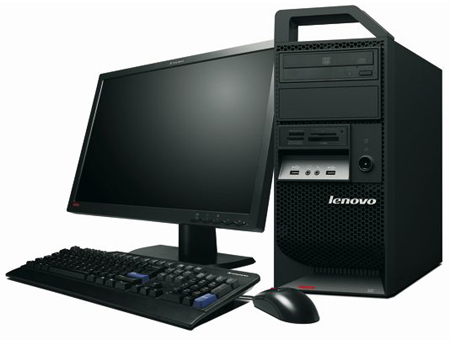 The familiar-looking workstation, pictured above, features the customary ThinkStation carry handle but is both smaller and cheaper than existing models.
Starting at under $600, the ThinkStation E20 aims to offer professionals a decent amount of power at an affordable price. Buyers can choose to configure their system with a choice of Intel processors - including models from the Pentium, Core i3, Core i5 and Xeon 3400 lines - along with integrated Intel HD graphics or a discrete NVIDIA Quadro solution.
Despite the low starting price, the ThinkStation E20 also offers support for Error Correcting Code (ECC) DDR3 memory.
Boosting its eco-friendly credentials, Lenovo adds that more than half of the ThinkStation E20 is constructed from recycled plastic materials. What it really wants to know, though, is are you - the professional user - likely to opt for a budget workstation as opposed to a traditional desktop PC? It'll find out soon enough, as the ThinkStation E20 is scheduled to hit retail later this month.