More than hype
Latest US smartphone survey from Nielsen looks at which platform consumers are looking to buy and also quantifies how things can change very quickly in the US market.
According to surveys conducted between January and March this year, 31 percent of consumers preferred Android OS, while Apple's iOS has slipped slightly to 30 percent and BlackBerry is still down to 11 percent. About 20 percent of them were unsure of their decisions.
Compared to results from July - September last year, Apple's share has fallen by 3 percent, Google's share has grown by 5 percent and RIM has fallen by 2 percent.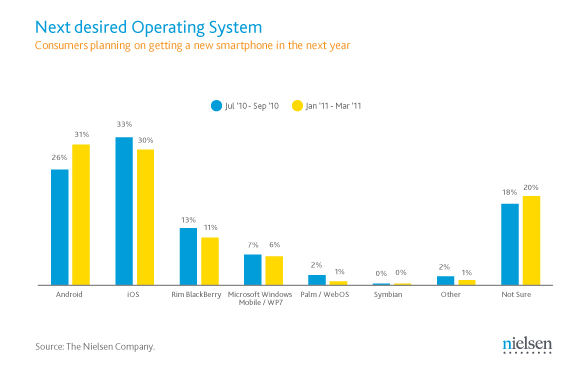 The report noted that half of those surveyed recent acquirers in March this year said they opted for Android, while a quarter of them went for Apple. About 15 percent of them had picked up a BlackBerry phone.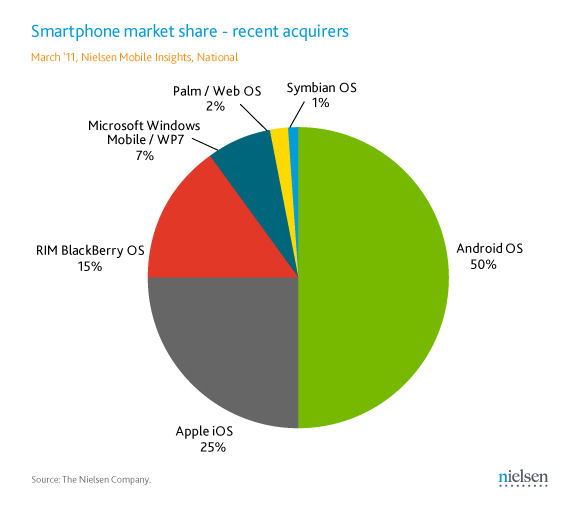 As of March 2011, 37 percent of mobile consumers who owned a smartphone had a device with an Android OS. Apple's iOS, claimed by 27 percent of consumers, is now outpacing Blackberry, which has 22 percent of the market.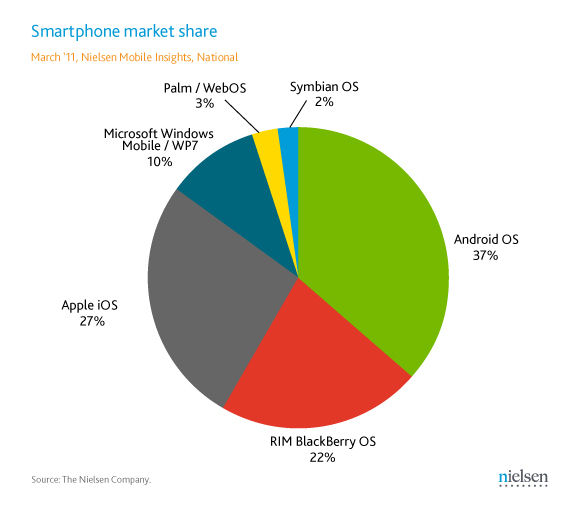 Recently, a comScore quarterly report of the US smartphone market also revealed that Android is gaining market share as rapidly as ever.