The last time we mentioned Microsoft's decision to buy out Nokia's devices division on HEXUS was back in September. It's a big day for shareholders of the Finnish company today as the sale was agreed, with 99.7 per cent who participated in the Nokia shareholder vote giving the deal the green light, reports the Financial Times.
Although the deal, worth around £4.5 billion, still needs to be cleared by the regulators it should close by early 2014. The former Nokia CEO Stephen Elop will then step down from the Nokia's board and move back to his former employer Microsoft to run his own devices and service team. Elop has hard work ahead as he will be expected to keep up or improve upon Windows Phone's positive momentum in a tough market for Microsoft. We will also see 4,700 of Nokia's Finnish employees transferred to Microsoft.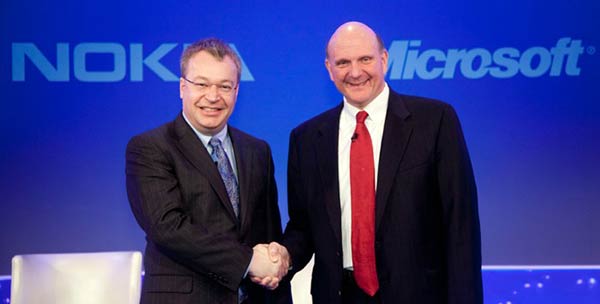 Nokia is regarded as a national success in Finland and Chairman Risto Siilasmaa said he believes the sale would "raise deep feelings" among Finns reports the BBC news . With this deal of Microsoft acquiring Nokia's devices business, the Nokia that remains plans to focus on developing "advanced technologies, its patent portfolio and Nokia brand". Their CFO Timo Ihamuotila also said to believe that "Subject to the deal with Microsoft closing, Nokia's earnings profile and financial position are expected to strengthen significantly," on the company's third quarter earnings call last month.
Meanwhile there appears to be little progress in deciding upon the next Microsoft CEO. That last we heard Stephen Elop and Ford Motor Co chief Alan Mulally were top favourites. However The Verge reports tonight that Bill Gates was "fighting back the tears" discussing Ballmer's stepping down and the continued search for a successor.