Microsoft has narrowed its search for a new CEO down to just five candidates we have learned. The replacement for Steve Ballmer as CEO is said to be a choice between two external candidates and three from Microsoft's own ranks. According to Reuters the initial list was rather long with a tally of around 40 names, so a lot of progress has been made to whittle it down so far.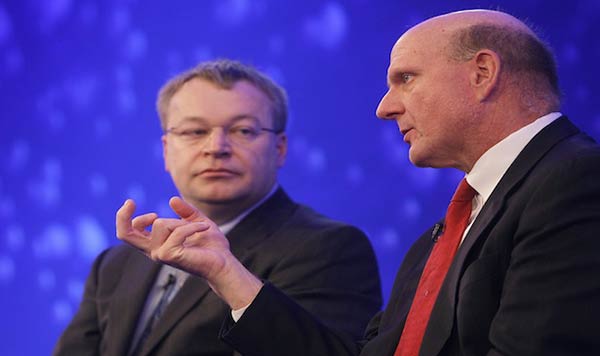 Stephen Elop with Steve Ballmer
The rumoured shortlist includes the following five candidates:
Stephen Elop, ex Nokia CEO. Elop worked for Microsoft previously in its business software division before moving to Nokia in 2010. He is already set to become a Microsoft employee when the Nokia acquisition completes.
Alan Mulally, Ford Motor Co chief. Reuters says that Mulally, Ford head since 2006 helped change Ford management culture and avoid a federal bailout in 2009. Sources say that he is open to new opportunities but at the age of 68 can't be far off retirement.
Tony Bates, former Skype CEO. Bates is already at Microsoft following the Skype acquisition and has recently been move up to play an important part in business development strategy.
Satya Nadella, Microsoft cloud and enterprise chief. Nadella has worked at Microsoft since 1992 after leaving Sun Microsystems.
One other unnamed candidate.
Steve Ballmer said in August that he intends to retire within 12 months and investors think it is vital that Microsoft decides sooner rather than later - to help a smooth transition take place. Reuters says that a favoured candidate would be a so called 'turnaround expert' like Ford's Mulally or Computer Sciences Corp CEO Mike Lawrie. While the Redmond based firm remains highly profitable it is seen to be less progressive than competitors Apple or Google.
Microsoft had no official word on the progress of its search for a new CEO and hasn't added any comment to the Reuters story. Nokia also hasn't commented at the time of writing. However Ford spokesman Jay Cooney said "There is no change from what we announced last November. Alan remains fully focused on continuing to make progress on our One Ford plan. We do not engage in speculation." It must be noted that Mulally has a contract to stay at Ford until the end of 2014.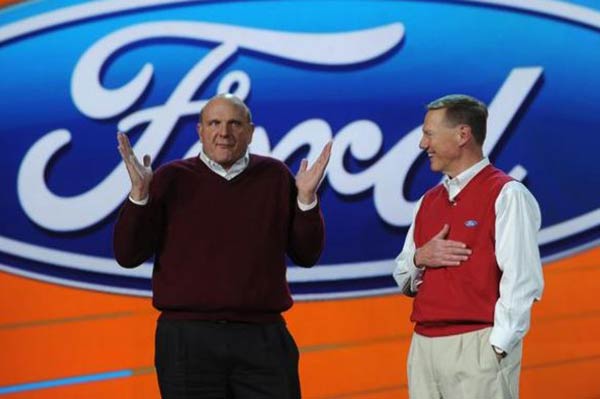 Steve Ballmer with Alan Mulally

Overall it looks like Stephen Elop is the favourite to succeed Ballmer. The ex Nokia CEO is the clear favourite at Ladbrokes who offer 1/6 odds on him becoming the next Microsoft CEO with Alan Mulally at 6/1 and Satya Nadella next at 7/1. Interestingly the bookmaker puts Steve Sinofsky and Sheryl Sandberg in joint fifth position with odds of 16/1.