In somewhat of a surprise move, it was revealed yesterday that California-based MIPS Technologies had been snagged-up by English Imagination Technologies, to the tune of £38 million.
MIPS Technologies has been around since 1984, producing designs and architectures of RISC CPU chips that have found themselves placed in set-top boxes, media centres, TVs, routers and much more, all around the world, in fact, even Sony's PlayStation 1, 2, Portable and Nintendo's N64 utilised cores built upon the MIPS architecture, as it provided a cheap and simple alternative to competing designs.
Imagination Technologies is best known for bringing us the PowerVR graphics-core which can be found paired with MIPS, ARM and Intel products in the low-power markets. Perhaps most famously, graphics cores from the firm were utilised in products such as Sega's Dreamcast, Sony's PS Vita, most Apple i devices and many Intel Atom cores featuring integrated Intel GMA graphics.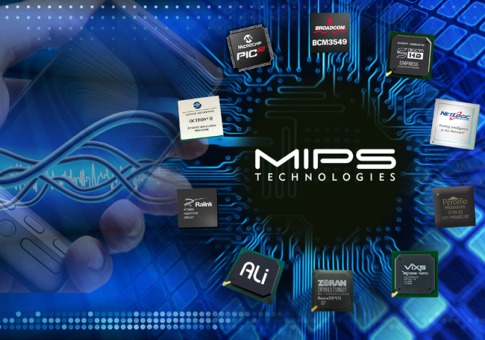 MIPS is perhaps less well-known in the consumer market of today, however over 700 million devices featuring MIPS technology shipped in the previous year alone, generating £38 million in revenue, though the firm had been operating at a significant net loss. As we reported earlier in the year, MIPS has also been hard at work designing competitive architectures for re-entrance into the mobile segment. Imagination has, for its money, received 82 patents and 160 engineers, as well as a license to access 498 other patents, that the firm had sold-off separately from the buyout.
It was a consortium led by ARM that forked-out £218 million to buy the 498-strong patent portfolio of MIPS, providing access to new approaches to chip design and adding some security to the firm, as MIPS had been the company's strongest competitor on the immediate horizon.
With this purchase, almost all major mobile chip IP now resides within the UK, though as floating companies, firms such as Intel and Apple all have their paws in the intellectual honey pot as shareholders, though, with any luck, this will also prevent any one company from taking part in a complete buyout.