Meg Whitman, CEO of Hewlett-Packard admitted the company is "working on" a new smartphone product with which to succeed in the market. The firm famously acquired Palm with the very same intentions only to be "met with utter defeat," according to financial magazine Forbes. Incidentally an HP smartphone has recently appeared in benchmark results, codenamed "Bender", the phone runs Android ICS and is powered by a Qualcomm S4 dual core processor.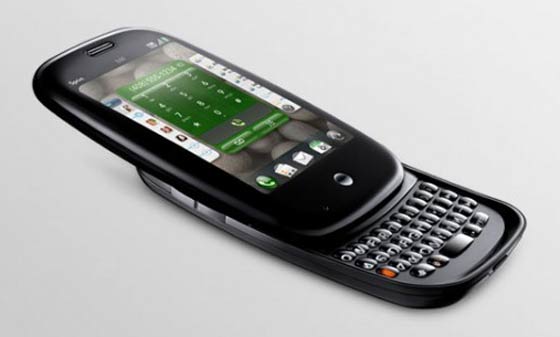 Palm Pre 3
HP smartphone history
In 2010 HP snapped up beleaguered but well respected Palm for $1.2 billion. The firm was attempting to buy its way into the market with an established but affordable and credible player. However, much to the distress of WebOS fans the firm didn't really put enough effort into its smartphones. The company strategy wasn't helped by getting through a string of CEOs in quick succession, one of which decided, the day after the launch of the Palm Pre 3 to abandon the company's WebOS product line. The WebOS platform has since gone open source.
A Fox Business News reporter in an interview with Meg Whitman asked "Where is the HP smartphone? Have you guys got something up your sleeve?" to which Ms Whitman replied "We did take a detour with the smartphone (Palm) and we have to get it right this time." She said she wants HP to be able to offer IT solutions all the way from workstations, to desktops, to laptops, to tablets and convertibles, and also to smartphones.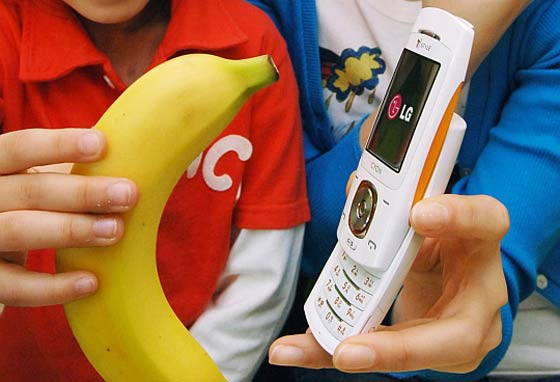 A previous bent mobile, the LG SV280
Bender!
Appearing in GLBenchmark test results online is an HP branded smartphone codenamed "bender". The phone runs Android ICS 4.0.4 and is powered by a 1.5GHz Qualcomm S4 dual core processor. The screen size is a very wide 1366x720, does it bend or fold in two? Is it bent like a banana? Who knows...
HP design needs to be "more beautiful"
A report in the WSJ yesterday quoted Ms Whitman as likening a company-issued HP laptop to a brick. The financial orientated website says that she intends to fight to keep HP above Lenovo as the world's biggest PC maker by volume. Sadly HP seems to have been left behind, she says by innovation and "something that is more beautiful". Putting money in mouth position the company has doubled the in-house design team to 60 people. Analysts speaking to the WSJ agree that better presented, more expensive products are better suited to HP than a bunch of cheap generic looking PCs. One of the first products to emerge from the new design regime is the HP Envy X2. If you like that you might like the look of more HP stuff coming out in due course, including the smartphones.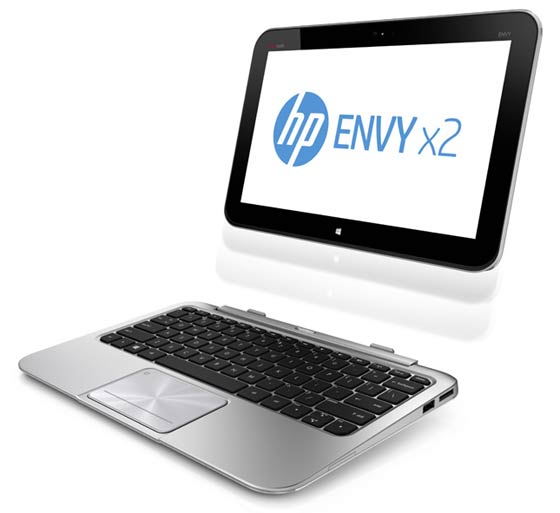 HP Envy X2