Duke Nukem ever?
Late last week it was widely reported that 3D Realms, the games developer supposedly working on the sequel to the hugely successful Duke Nukem franchise - Duke Nukem Forever (DNF), has gone out of business.
Initially there was no official confirmation, but that now seems to have been given by 3D Realms webmaster Joe Siegler. Last Friday he published a short story on the 3D Realms homepage entitled "Goodbye". The only further detail, apart from a photo of the team (below), was this short statement: "Thanks for being fans and for all your support."
Where this leaves the development of DNF is unclear. Given that 3D Realms had failed to deliver a finished product after 12 years of trying, its closure might actually increase the chances of the game being completed. It had managed to get some stuff done, as evidenced on the blog of its former art director.
The publishing rights for DNF remain the property of games publisher Take-Two. Its PR people have been pretty tight-lipped on the matter, claiming not to know anything. They did provide us with this statement: "It is the Company's policy to not comment on its contractual relationships, nor do we comment on rumors and speculation. That said, we can confirm that our relationship with 3D Realms for Duke Nukem Forever was a publishing arrangement, which did not include ongoing funds for development of the title. In addition, Take-Two continues to retain the publishing rights to Duke Nukem Forever."‪
We would like to know your thoughts on the apparent demise of DNF. After 12 years can it possibly live up to expectations or is it time to move on? Let us know in the HEXUS.community discussion forums.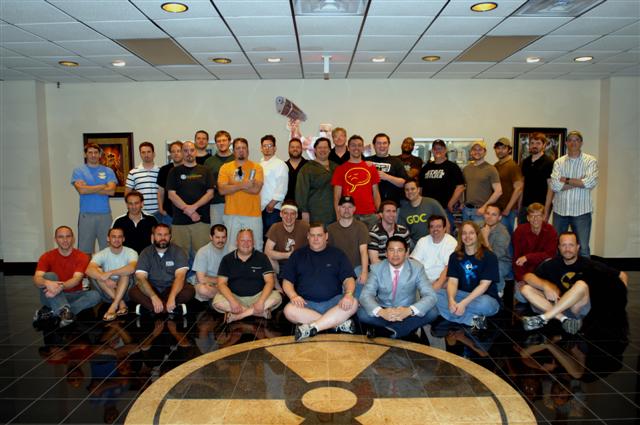 Update - 15:30 11 May 2009
Here's a link to what is claimed to be a gameplay trailer for DNF.