Intel has announced a significant senior executive reshuffle. The headlining change is that Intel's Chief Engineering Officer, Dr. Murthy Renduchintala, will depart after four years service. Dr. Ann Kelleher, previously head of Intel manufacturing will bear most of the responsibility of filling Renduchintala's shoes in her new role of Technology Development Lead, focusing on 7nm and 5nm processes.
Renduchintala's departure comes hot on the heels of the news that its 7nm processors will be further delayed - an additional delay of six months was flagged to investors last week, making a cumulative 12 month delay. Obviously investors were less than pleased as Intel was already under pressure from rivals such as AMD. The result might be that Intel starts to hire TSMC to help out - and the grapevine says that there is already such an agreement in place.
Going back to the reshuffle news, Renduchintala, poached from Qualcomm in 2016, will leave Intel on 3rd August. Intel CEO Bob Swan thanked him for helping Intel transform its technology platform and building "the most diverse portfolio of leadership products in our history". As mentioned in the intro, Renduchintala won't immediately be replaced like-for like. Dr. Ann Kelleher isn't being promoted to Chief Engineering Officer but instead will work under the title of Technology Development Lead. Alongside Kelleher, Dr. Mike Mayberry, who has been leading Technology Development, will consult and assist in the transition until his planned retirement at the end of the year (after 36 years).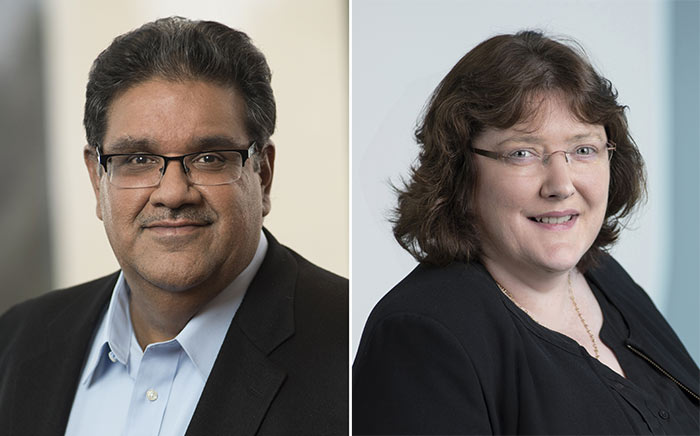 Other changes in the reshuffle are as follows:
Manufacturing and Operations, will be led by Keyvan Esfarjani
Design Engineering, to be led in the interim by Josh Walden - while Intel goes on worldwide recruitment drive for permanent leader
Intel Architecture, Software and Graphics will continue to be led by Raja Koduri. Similarly Dr. Randhir Thakur will retain his role as Chief Supply Chain Officer.
Intel class action
Another recent Intel news nugget stems from the 7nm delay. Investors and Intel insiders are being courted by law firm Hagens Berman to join a class action suit against Intel.
The idea behind the lawsuit is that someone at Intel may have "misrepresented and concealed manufacturing and performance issues with its next generation 7-nanometer chips". So Hagens Berman is now looking for more info to build a case. Intel has "continuously represented that it would start shipping its first 7nm chips in 2021," comments the law firm. Of course the very public roadmap slippage has had a big impact on share value and investor portfolio values.