Original Story / Rumour:
According to a report published today by WCCF Tech, AMD's CEO is looking to move to pastures new. Dr Lisa Su is currently preparing her successor to hold the reins at AMD, and will take up the #2 position at IBM in autumn, suggests the report.
Dr Su's departure from AMD, and her move to IBM, will be an industry shaking event, if it does indeed happen. I'm looking at the afterhours trading of AMD stock at the time of writing, just an hour or so since the source report was published and there has been an almost 5 per cent drop in the share price. Su has been at the forefront of AMD's rebuilding over recent years, and it would be hard to see anyone as a short-order replacement - meaning uncertainty for investors and the direction of the company.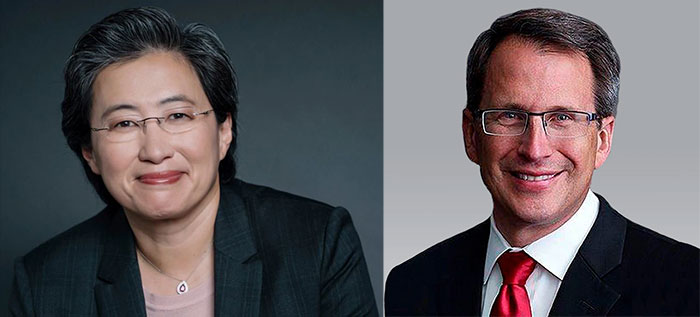 Lisa Su and Rick Bergman
WCCF Tech seeks to tie in its headlining revelation with the recent news of Rick Bergman re-joining AMD to become part of the Senior Leadership Team. This official AMD investor news piece says that Bergman will become the EVP of Computing and Graphics with responsibility for the company's high-performance PC, gaming and semi-custom businesses. Thus Bergman replaces Sandeep Chennakeshu, who has decided to leave AMD at the end of the month.
The WCCF Tech report suggests that Bergman isn't just a replacement, but is being groomed as the AMD CEO's successor. This would make sense as Bergman has 30 years industry experience including plenty of time at ATi/AMD, and just completed a seven year stint as CEO of Synaptics. Lisa Su is going to launch the AMD Rome CPUs tomorrow, which are expected to be very well received, and then will make time to help settle-in Bergman, for a smooth transition.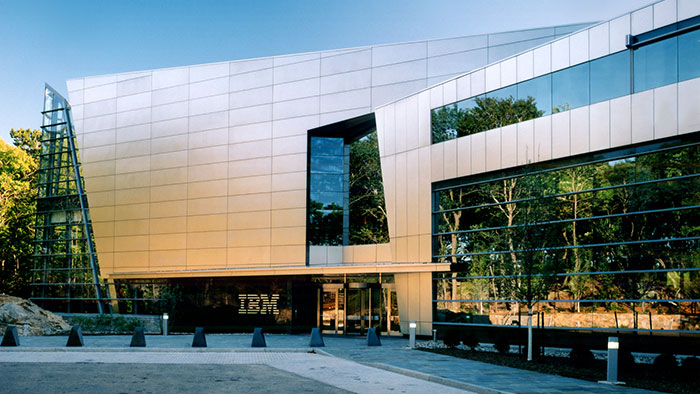 Why would Lisa Su leave AMD? Apparently she has her eye on the #2 position at IBM, and has an eventual goal to replace Ginni Rometty as CEO and President of IBM in the longer term. IBM stewardship has been an ambition for Su for a long time, says the WCCF reporter.
Please take the above report with a pinch of salt. The source goes so far as saying that "decisions this high up can change at a moment's notice (and completely)," as a get-out clause. Furthermore, he backs up today's story by reminding us that he broke the Raja Koduri leaving AMD story, which was in fact a HEXUS exclusive - with Koduri's memo to his ex-colleagues reproduced in full.
Update:
A few minutes ago Dr Lisa Su took to Twitter to deny the substance of the WCCF report. Su wrote "Just for the record, zero truth to this rumour. I love @amd and the best is yet to come!"