AMD has successfully headhunted Martin Ashton from Intel. Until this weekend Ashton was (takes a breath) Vice President, Core and Visual Computing Group, Chief Engineer, VTT and Director of Hardware and Co-Director of Architecture, VPG at Intel. If you head on over to Ashton's LinkedIn page you can see that he now lists his position simply as a Corporate Vice President at AMD, Santa Clara, California.
Martin Ashton's career at Intel has been quite brief. Despite the triple job title, Ashton only worked there one year and nine months. The most significant part of Ashton's long career in the computer industry was over here in the UK, at Imagination Technologies, until December 2016. That looks like it was a good time to move, just three or four months ahead of the news that smashed IMG's share price - the signalled end of Apple's reliance on PowerVR GPUs.
At IMG, Ashton's final role was as Executive Vice President of PowerVR Multimedia IP but on his own LinkedIn page he prefers the title EVP of Engineering PowerVR. In over 25 years at Imagination Technologies (he joined when it was called VideoLogic) he was, as you might expect, "instrumental in developing PowerVR graphics technology," according to a Bloomberg biography.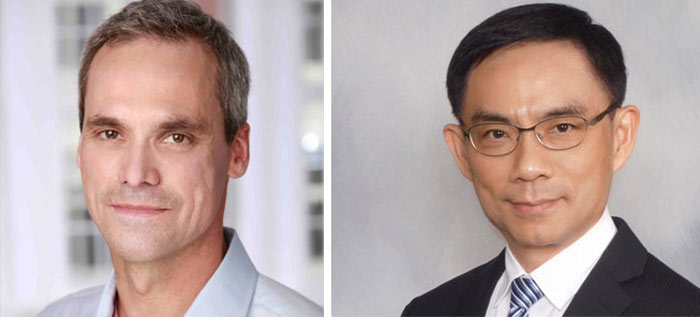 Martin Ashton will be working in David Wang's RTG team
So, what is going to happen now? In a statement, AMD told HEXUS that Martin will be reporting to David Wang. If that name is familiar, it is because Wang only recently joined AMD as senior vice president of engineering for RTG, as we reported in January. Wang took on the technical roles left vacant by Koduri's departure; graphics engineering, including the technical strategy, architecture, hardware, and software for AMD graphics products and technologies.
The statement HEXUS received from AMD added that "We are very happy to bring Martin and his talent to AMD for our graphics roadmap and our business." Furthermore, reflecting on Ashton's new role at AMD, we were told that "David Wang is building a great team from both within AMD with key promotions and with key external additions like Martin".