Intel has announced that its CEO, Brian Krzanich, has resigned. Krzanich is stepping down from his role as CEO and member of the board of directors immediately, and Chief Financial Officer (CFO) Robert Swan has been appointed to act as interim CEO. In brief, this sudden executive action has occurred due to the discovery that Mr Krzanich indulged in a consensual relationship with another Intel employee, which is a violation of Intel's non-fraternization policy for managers. Faced with the evidence of the company investigation, Krzanich resigned.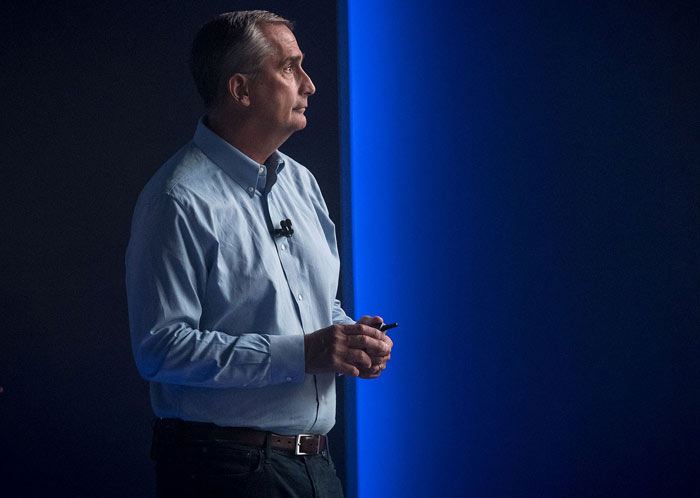 "The board believes strongly in Intel's strategy and we are confident in Bob Swan's ability to lead the company as we conduct a robust search for our next CEO. Bob has been instrumental to the development and execution of Intel's strategy, and we know the company will continue to smoothly execute. We appreciate Brian's many contributions to Intel," said Intel Chairman Andy Bryant in a statement within a press release, emailed to HEXUS.
Mr. Krzanich became Intel CEO in May 2013, ahead of that date he served as an executive VP and Chief Operating Officer (COO). He joined Intel way back in 1982. As CNBC reports, the main thrust under Krzanich's stewardship was the transformation of Intel from a PC-centric company to a data-centric company.
Intel CEO out after probe of consensual relationship from CNBC.
Perhaps trying to dampen any stock market repercussions from the above news, Intel added some Second Quarter Revenue guidance to the same press release concerning the top exec personnel change. At the time of writing the Intel share price is down 2 per cent in afterhours trading.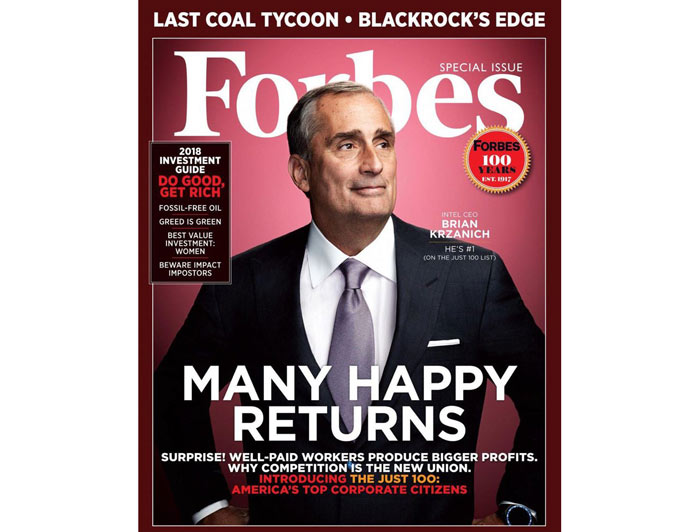 Intel claims that it is again looking to deliver a record quarter "with revenues of approximately $16.9 billion and non-GAAP EPS of approximately $0.99".Data centric revenue is said to accelerating and overall 2018 is expected to be a record year too. Full Q2 earnings will be revealed in July.