Taiwan's Asustek sold five million graphics cards during 2014. DigiTimes reports that, despite an industry graphics card sales slump of around 10 per cent last year, ASUS managed to maintain this 5m sales figure, identical to what it reported the year previously.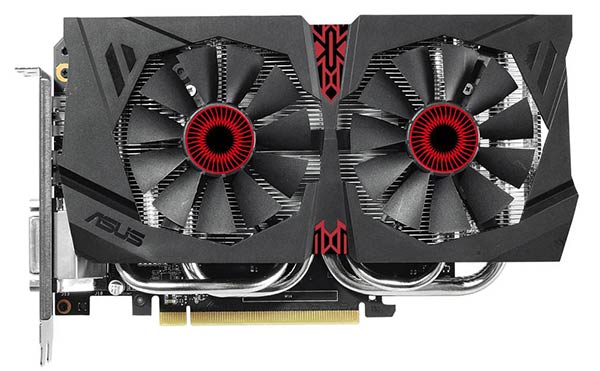 The recently released ASUS Strix GTX 960 DirectCU II
Industry sources speaking to DigiTimes said that 2014's downturn in sales could be largely attributed to Bitcoin miners ceasing to use graphics cards to mine the virtual currency as more economical mining solutions, not involving high-end graphics cards, became popular.
So ASUS managed to make it through 2014 practically unscathed – in terms of shipping volume – what about the other graphics card vendors? Gigabyte was second place in sales last year with about 3.6 million units shipped. Compared to a year earlier this number represents a reduction in sales volume of around 200,000 units, says DigiTimes. Another favourite in the west, MSI, shipped 2.8-3 million graphics cards in 2014. According to previous figures it seems like MSI's share has dipped most significantly, as it was placed above Gigabyte in sales rankings the last time we heard about graphics card sales volumes, in the spring of 2013.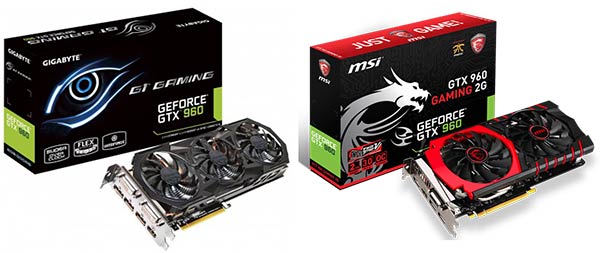 Gigabyte and MSI came in second and third
Above we can see how the add-in-board (AiB) hardware partners are performing comparatively but what the balance between AMD and Nvidia, Red and Green teams? A report late last week, again on DigiTimes, says that in H2 2014 AMD graphics card demand weakened and AiB partners shifted focus somewhat towards making and selling Nvidia graphics cards – to avoid inventory build-up.
However with AMD expected to be launching its next-generation 300 Series of GPUs paired with HBM, before summer is over this year, it has every chance of regaining its market share.