AMD announced its Q4 results yesterday evening, after the markets closed in the US. CEO Rory Read was said to sound optimistic in a post results earnings conference citing growth in ARM server chip sales and the expectation of continued momentum in next gen consoles. However desktop and notebook PC components such as APUs and graphics cards look set to downtrend seasonally in the near future and remain unpredictable in the coming year.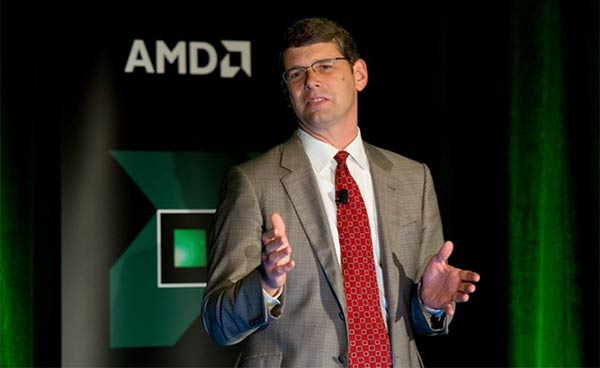 First of all let's look at some of the cold hard figures, before we move onto further discussion of the conference call. AMD reported a Q4 2013 profit of $89 million. A year previously it reported losses of $473 million. The chipmaker's revenue rose to $1.59 billion from $1.16 billion. The result was better than expected according to Marketwatch. However official projections in the results expects revenue to decrease this current quarter by 16 per cent. Due to the downbeat expectations shares have been impacted badly in after hours trading - at the time of writing AMD's share price is down over 10 per cent on the NYSE.
Despite the downward projections in the official financial results statements VentureBeat detected optimism within the post-results conference. CEO Rory Read thinks AMD has a chance to grow quickly should the unpredictable PC market have any kind of revival. One of the most badly impacted areas of AMD's business is the entry-level notebooks which have been victims of the tablet market growth.
ARM servers are a bright opportunity for AMD, said Read, with designs of the company's first 64-bit ARM server chips expected to be completed in the current quarter. Low power ARM chips are expected to become increasingly popular in the server market.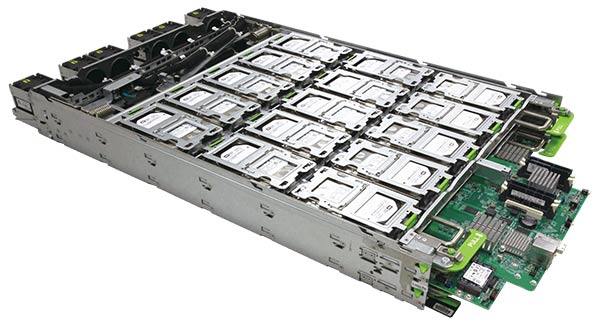 Micro servers are going to be big
It is hoped that the next gen consoles continue to sell well after their successful launches. Such semi-custom chips as used by both Sony and Microsoft are hoped to make up over half of AMD's revenue by the end of 2015. Currently the sales of such chips makes up 20 per cent of the firm's income.
Remember that AMD launched its innovative Kaveri APUs only last week, (Kaveri A8-7600 reviewed here) so it's far too early to know how many computing products are going to sport one of this range of HSA chips, or how well they will sell.