Panasonic, its subsidiary Sanyo and LG Chem Ltd. have plead guilty of price fixing conspiracies involving car parts and battery cells. Panasonic will pay a $45.8 million criminal fine, Sanyo will pay $10.7 million and LG Chem Ltd. will pay $1.1 million.
Panasonic has been colluding with others to fix and maintain the price of automotive parts, especially switches, "steering wheel switches, turn switches, wiper switches, combination switches and door courtesy switches", sold to Toyota, Mazda and Nissan in the US. The automotive parts fixing investigation has resulted in an additional 11 companies and 15 executives agreeing to plead guilty to charges of price fixing in this US court case. A total of $874 million will be coughed-up in fines and 15 individuals will have to serve time in jail.

Some automotive switches
Meanwhile, and on a more relevant topic for HEXUS readers, Panasonic subsidiary Sanyo has plead guilty to "fixing prices on battery cells used by consumers of notebook computers". LG Chem Ltd. also colluded in the lithium ion battery cell market distortion.
Joseph S. Campbell, FBI Criminal Investigative Division Deputy Assistant Director, said "The FBI remains committed to protecting American consumers and businesses from corporate corruption. The conduct of Panasonic, SANYO, and LG Chem resulted in inflated production costs for notebook computers and cars purchased by U.S. consumers." He continued "These investigations illustrate our efforts to ensure market fairness for U.S. businesses by bringing corporations to justice when their commercial activity violates antitrust laws."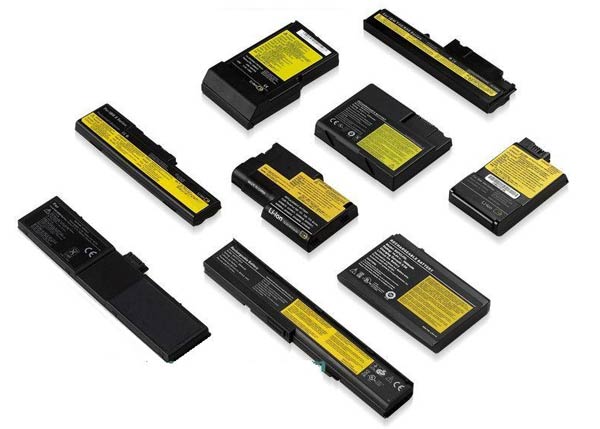 Do lithium ion batteries seem a bit expensive?
Sanyo, LG Chem Ltd. and their co-conspirators agreed pre-determined price levels for lithium ion battery cells, in various meetings and conversations, then issued quotations to their would-be customers using these prices. Furthermore these companies "collected and exchanged information for the purpose of monitoring and enforcing adherence to the agreed-upon price". They also took steps to conceal their anti-competitive behaviour.
The DoJ's cylindrical lithium ion battery cell investigation is still ongoing and the FBI are soliciting for further info concerning illegal or anticompetitive conduct in the battery industry.
Both Panasonic and LG have been in other HEXUS news stories about price fixing (in the CRT and LCD markets) in the last eight months.