Technology market analysis firm IHS iSuppli expects global shipment of solid state drives (SSDs) to more than double in 2013. The driving force behind this growth, according to its analysts, is "a new generation of lower-cost and more appealing ultrabooks" set to appear this year. SSDs can have a fantastic impact on overall system performance and are viewed as the best bang-for-buck system upgrades right now for folk still grinding along with their OS and applications resident on an old spinning disk. Therefore it's good to hear that many cheaper ultrabooks will be coming with some kind of SSD storage as standard.

OCZ Vector SSD (256GB) review on HEXUS
Getting back to the IHS analysis, the new report states that "worldwide SSD shipments are set to rise to 83 million units this year, up from 39 million in 2012." Shipments will continue to rise, according to IHS research, and by 2016 it estimates that 239 million SSDs will be shipped, which will account for about 40 per cent of the HDD/fixed storage market. IHS projections include SSDs used as either traditional fixed storage or as cache SSDs but not hybrid drives like the Seagate Momentus XT.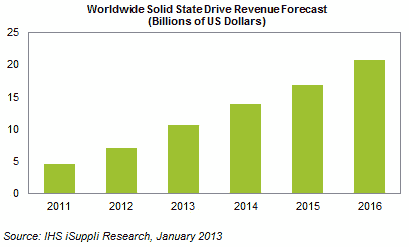 Upcoming ultrabooks and super-thin computers loaded with Windows 8 are expected to generate a lot of market excitement this year, perhaps coinciding with the launch of AMD and Intel's latest low power chips in early summer. Ryan Chien, analyst for memory and storage at IHS, said "The fate of the SSD business is closely tied to the market for Ultrabooks and other ultrathin PCs that use cache drives." He went on to speak about the disappointment in the new range of notebooks immediately following the launch of Windows 8 in 2012 "While SSD shipments rose by 124 percent last year, growth actually fell short of expectations because ultrabook sales faltered due to poor marketing, high prices and a lack of appealing features. However, if sales of the new generation of ultrabooks take off this year as expected, the SSD market is set for robust growth."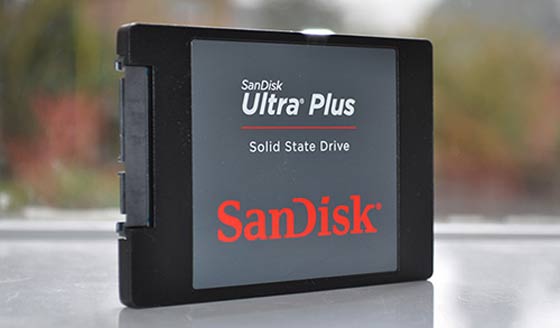 SanDisk Ultra Plus SSD (256GB) review on HEXUS
Another factor encouraging the buying of SSDs is that the price of NAND continues to fall, so more and more SSDs are appealing to price-conscious, performance minded, savvy computer enthusiasts.