Yesterday it was reported in the Chosun Ilbo, South Korea's most popular newspaper, that Samsung has raised the price of processors sold to Apple by 20 per cent. It is well known that Apple has been making strides to reduce its reliance upon the South Korean company's components ever since the flaring up of the acrimonious court cases these pair are now famous for. One component Apple is unable to source from other suppliers is the central processor. Knowing this, it seems like Samsung has decided to turn the proverbial screw.
The Wall Street Journal reports that "Samsung Electronics recently asked Apple for a significant price rise in the application processor. Apple first disapproved it, but finding no replacement supplier, it accepted the increase." Samsung has a contract to supply Apple with applications processors until 2014 but it seems like the price wasn't fixed. The FT says that Apple has contacted TSMC with regard to producing mobile processors but that the Taiwanese chipmaker "could not meet the technological requirements" at this time.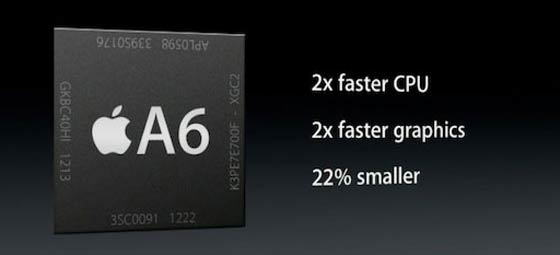 + 20% more expensive
Early in September we found out about Apple shifting its sources of memory chips while readying stockpiles of iPhone 5 smartphones for launch. Various new media couldn't agree whether the changes were due to the legal enmity between the firms or not. However despite earlier rumours the iPad mini had more Samsung components than we expected; not just the processor but also the display driver and screen.
In a related development within Samsung, the vice president in charge of strategic marketing of memory chips, Hong Wan-hoon, has been demoted. Hong had been Samsung's main contact with Apple since 2007 and his demotion, just one month before the company's annual reshuffle, gives us a hint that this successful Apple processor price-rise initiative wasn't his idea. In the last year Samsung supplied Apple with about 130 million processors and more than 200 million are expected to be supplied this year. The extra 20 per cent will make a big difference to both companies.
At the time of writing Samsung and Apple representatives haven't yet commented upon these reports.